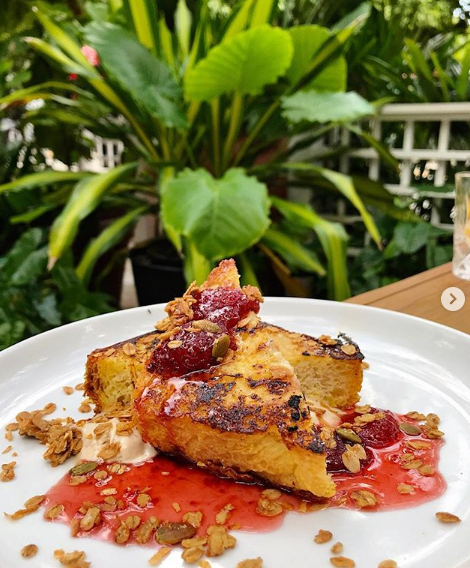 If you want to start your morning with something decadently sweet and satisfying, head on over to Ariete over in Coconut Grove (Miami) and try their "PB&J French Toast" — peanut butter mousse, strawberry jam, peanut butter granola, maple ($9).

Neither the jam nor the peanut butter overwhelmed, making the dish's subtle flavors even more enjoyable than anticipated.

But because the hardened toast wouldn't cut, and required some considerable effort to dissect, this otherwise excellent dish lost a few points, but still ended up with a (pretty respectable) "B+."

Described as offering "progressive American fare, and classic cocktails, in a modern farmhouse-style setting," Ariete is definitely one of our newest recommended finds in the Miami area.