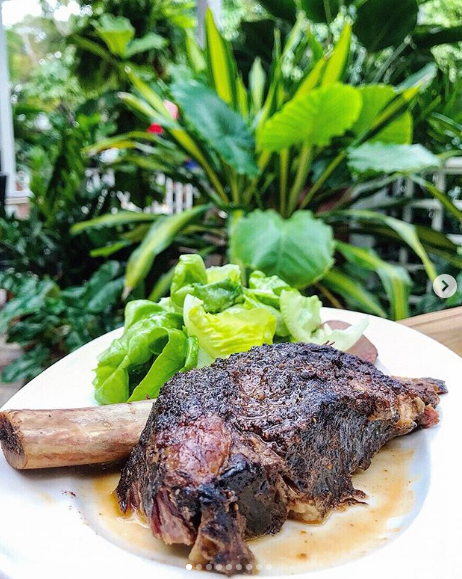 While we were having brunch at Ariete (over in Coconut Grove) a friend want to try the "Pastrami Style Short Rib" — which was listed as being accompanied by "mixed greens," and a "red pepper beef jus" ($42).

If you are a fan of pastrami, you're going to want to sink you teeth into the thick, chewy "bark," and all the briny, peppery, inner-meat tenderness that this dish has to offer.

While points were lost because of the whopping $42 ask, and we were particularly irked by the plate's failure to come with "mixed greens" or the "jus," (as advertised), this smoky, spicy, and extremely flavorful dish still scored a not-too-shabby "B-."

Described as offering "progressive American fare, and classic cocktails, in a modern farmhouse-style setting," Ariete is worth a visit if you happen to be in the Miami area.