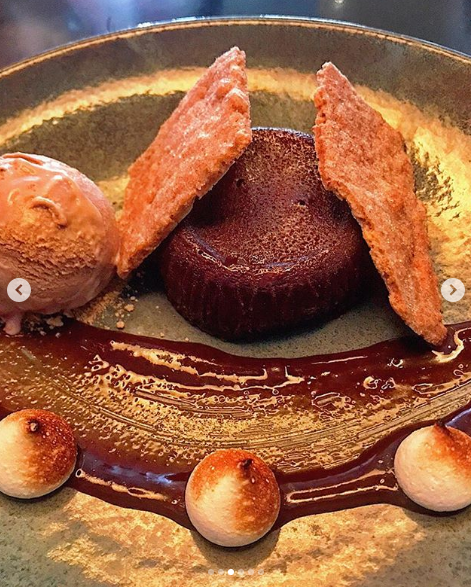 Our waiter at Meat Market Miami suggested that we end our lunch (at their Lincoln Road location) with "Nutella Smores" ($15).

While parts were tasty, we didn't like that it required "work."

The various components of the dessert (like the crackers and marshmallow) were unassembled. We thought this "deconstructed" dish would have been more flavorful, and less awkward to eat, had all the different components been better integrated.

And even though it certainly wasn't worth the exorbitant $15 ask, this "petit gateau" ultimately scored what some viewed as a pretty generous "C+."