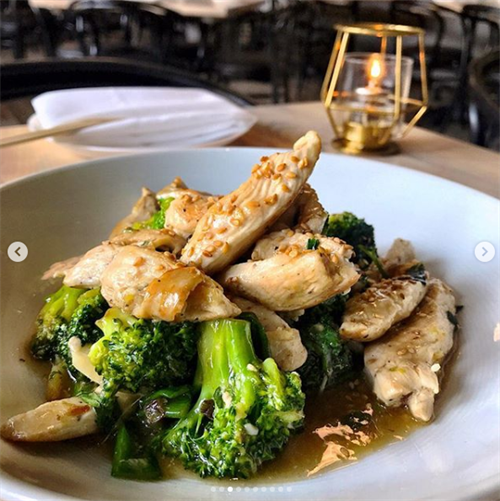 Like a good "Chicken and Broccoli?"

Unfortunately, you won't find it at Palm Beach's "Hai House," (over on Worth Avenue), even though that dish is listed as a "house specialty." (Go figure.)

The version we got — grilled chicken breast, work-fried (or steamed) broccoli ($24) — completely missed the mark.

Is it too much to ask that the chicken be succulent, and that the broccoli be crunchy? And is it wrong to expect that a $24 chicken dish would come with more than ten little strips?

Apparently, so. Which is why this overpriced fiasco scored a near-failing "C-."