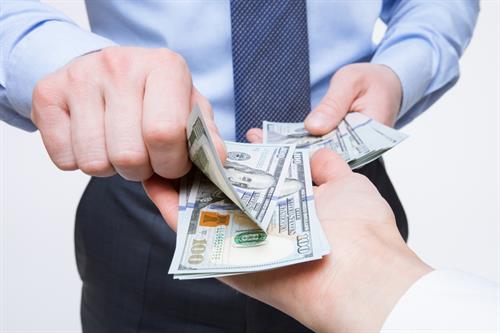 While in the midst of a lawsuit, Blackstone Group, an American multinational private equity firm, has agreed to pay approximately $1.1 million in refunds to rent-stabilized tenants at Parker Towers, a Queens residential complex.
Jennifer Freidman, a spokesperson for Blackstone, noted: "We are pleased that we were able to voluntarily address this issue." However Freidman added, "We will continue to review the prior owners' lease files with the expectation of resolving any remaining issues expeditiously."
Filed in March 2018, the class action suit accused Blackstone's predecessor, Jack Parker Corporation, of illegally deregulating more than 1,000 rent-stabilized units while receiving tax abatements under the J-51 program.
The three residential towers participated in the city's J-51 program, which gave landlords property tax exemptions and tax breaks for carrying out renovations to residential apartment buildings but, in exchange, apartments must remain rent stabilized while under the program.
According to The Real Deal, in an attempt to right their wrongs, Blackstone teamed up with an independent auditing firm to figure out which units were misclassified and what the appropriate refunds should be. "So far, the firm has determined that approximately 110 units should receive rent and/or utility reductions, and about 82 units should be re-regulated. The average rent reduction per unit is about $230 per month, and the refunds total about $1.1 million overall," wrote Real Deal reporter, Eddie Smalls.
Nonetheless, Lucas A. Ferrara, the attorney for the tenants, believes that the $1 million just might be the tip of the iceberg, "We appreciate that the new landlord is taking steps to recognize these tenants' rent stabilization rights," Ferrara told The Real Deal, but "we believe that these tenants are entitled to additional relief."
In other words, Ferrara suspects that the auditing firm may not have applied the correct formula, and that the million dollars may not be sufficient compensation given the number of units that were illegally deregulated. Ferrara stressed that while litigation is still in its early stages, ultimately, it will likely be up to a judge to determine whether or not the tenants will receive additional sums.
In similar fashion, Aaron Carr, Founder of the Housing Rights Initiative, a nonprofit, told The Real Deal, "The $1.1 million payout is likely a fraction of what is owed, but this is a significant first step in a series of steps to restoring the rights of hundreds of tenants."