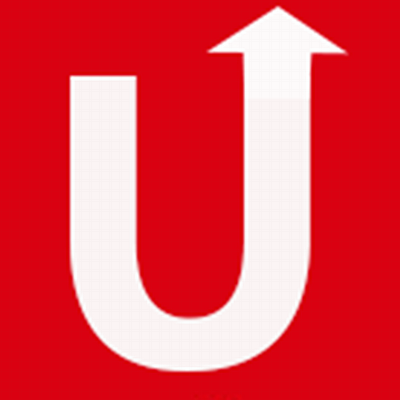 Tenants' Class Action Lawsuit Alleges Unjustifiable Rents in Uptown Apartments
A class action lawsuit against landlord Stellar Management, brought by more than 60 tenants, many from uptown, could be dismissed on Wednesday. Tenant lawyers say it won't be.
Giovanni Andollo and his wife moved into a two-bedroom apartment in Inwood in late 2016.
Like the other units at 120 Vermilyea Avenue, managed by the large real estate company Stellar Management, their apartment qualified for a rent-stabilized lease because the owner, 120 Vermilyea Associates LLC, receives J-51 tax exemptions from New York City.
Yet, when Andollo moved in, he paid about $2,200 per month, almost double the rent of the previous registered tenant. To justify such an increase, the landlord would have had to make more than $47,600 in improvements to the apartment.
"Rent had gone up dramatically and it didn't seem as though Stellar had invested the requisite amount into the apartment to justify such a steep increase," Andollo said. "We're still here, we're still paying rent, but it seems like we are paying substantially more than what we legally should be paying."
In July 2017, Andollo and 60 other tenants in 18 apartment buildings across Manhattan and Brooklyn – all managed by Stellar – filed a class action lawsuit. It alleges that the company committed two types of wrongdoing: failing to provide rent stabilized leases and charging market rate rents while receiving J-51 tax benefits, and overstating apartment improvement costs to justify large rent increases.
According to the complaint, filed by the law firm Newman Ferrara, the lawsuit aims to "end the illegal and fraudulent practices employed" by Stellar.
Generally, landlords are allowed to raise rents by a fraction of the total cost of improvements, depending on the size of the building. A $100 monthly rent increase requires $4,000 to $6,000 in renovations.
"For some apartments, you have to have performed up to $117,000 worth of renovations to justify the increase," said Roger Sachar, the attorney representing the tenants. "There's just no way they could have done it."
At a hearing in July, Stellar moved to dismiss the case, saying the complaints don't qualify for class certification. Judge Eileen Bransten will rule on that motion at a hearing scheduled for Wednesday.
Lawyers for the tenants are confident that the case will be able to continue. "More than half the claims are J-51 claims, and the Court of Appeals has already said those types of cases are perfectly fine for class action," Sachar said.
In July, the Court of Appeals overturned a dismissal of a very similar case – Maddicks v. Big City – also represented by lawyers from Newman Ferrara.
In the decision, all five judges agreed that J-51 lawsuits can be filed as class actions, said Aaron Carr, executive director of the Housing Rights Initiative, a non-profit watchdog agency that investigates "predatory" landlords, in an email statement.
Deborah Riegel, an attorney with the law firm Rosenberg & Estis, representing Stellar, declined to comment on pending litigation. Stellar itself could not be reached for comment.

Map shows the 18 buildings, managed by Stellar, whose tenants have joined the lawsuit.
Stellar manages more than 9,000 apartments in some 100 buildings in New York City and Miami, according to its company website. CEO Lawrence Gluck, who founded the company in 1985, also sits on the board of governors of the Real Estate Board of New York.
Over a million New York City apartments are subject to some form of rent regulation under the Rent Stabilization Law and Rent Stabilization Code, enforced by the Department of Housing and Community Renewal.
The code states that landlords may only raise rents by a limited percent each year, unless the landlord performs major renovation or the apartment is vacated.
The J-51 status exempts buildings from property tax increases, but landlords must keep apartments rent-stabilized throughout the period, usually 14 years.
For years, nevertheless, developers have aggressively deregulated rent stabilized apartments while receiving J-51 tax benefits, as ProPublica revealed in 2016.
In a landmark ruling from 2009, the Court of Appeals decided that landlords could not deregulate any rent stabilized apartment if it was still receiving J-51 benefits, overturning years of standard practice.
"Landlords were doing what the housing department told them they could do, but suddenly they were wrong and had all these decontrolled apartments that had to be re-stabilized," said Edward Josephsen, director of litigation and housing at the nonprofit Legal Services NYC.
Tenants at at 600 W. 136th Street joined the lawsuit against Stellar.
In another attempt to roll back inflated rents, in January 2016, New York Gov. Andrew Cuomo launched an initiative to return up to 50,000 illegally deregulated apartments to rent regulated status.
"There will be zero tolerance for those who disregard the law and reap these benefits while denying tenants affordable housing they are obligated to provide," Gov. Cuomo said.
However, activists have criticized his initiative as ineffective.
Investigation by the Housing Rights Initiative found that most of those units have not yet been properly returned to the rent stabilization program, said Carr.
"Landlords should have put all their apartments back into rent stabilization immediately," Josephsen said. With lax enforcement from the housing department, "basically, they kind of sold out tenants."
A New York Times investigation in May found that the city's housing regulatory system chaotic, saying it placed the burden on tenants to claim their rights.
"Landlords are monitored on a honor system," Sachar said. "This is why this system has proliferated and there is so much illegality."
Each year, landlords have to register their regulated apartments and declare the amount of rent they charge. Unless tenants file a complaint with the housing department, the state does not verify the landlords' information, allowing many to avoid penalties for violations.
When tenants suspect they are overcharged, they have several options. They can file a complaint with the Department of Housing and Community Renewal, take their landlords to housing court, or withhold rent until a landlord files a civil suit.
If the housing department finds a landlord has overcharged, tenants are eligible to receive triple damages for up to four years.
Some tenant organizations, such as PA'LANTE Harlem, also help residents form tenant associations to organize protests or bargain with landlords.
Many tenants, however, don't know that their apartments are supposed to be rent stabilized, and only find out when they encounter other issues such as eviction, said Jonathan Fox, director of the tenants' rights unit at the nonprofit Legal Assistance Group New York City.
"One common thing is, the tenant has no idea about J-51 and we find out when they come to us," Fox said.
Stellar manages more than 9,000 apartments in New York City and Miami.
In the Stellar case, many plaintiffs were never given a rent stabilized lease when they moved in, nor informed of their rights as tenants of a rent stabilized apartment, items required by law.
For Andollo, only after being approached by the Housing Rights Initiative team did he realize what was going on.
"Most people probably aren't really aware that this is a problem," Andollo said. "They just figured New York is expensive and whatever the landlord charges, you just got to pay."
In 2011, plaintiffs Robert Carr and his husband Giovanni Cassinelli moved into their apartment at 620 W. 152nd Street in Hamilton Heights.
Like many plaintiffs, Carr signed a market-based lease, unaware that the apartment was supposed to be rent-stabilized. "I want my money back," he said.
On their own, Carr and Cassinelli attempted twice to file complaints with the city, but failed to follow through with the onerous process.
"It takes the Department of Housing and Community Renewal forever to make a determination, and typically your landlord is going to respond to the complaint with a legal argument," Fox said. Without hiring a lawyer, "it's going to be very hard for you to oppose."
By contrast, class action lawsuits provide tenants with affordable legal representation, and many similar complaints can be assessed at once, speeding up the process.
"There's strength in numbers, where you basically very efficiently get all of these claims resolved," Fox said.
"The strategy allows individuals who might not normally be able to afford redress to seek relief in the courts," Sachar said.
Class action lawsuits mean that even tenants not explicitly listed in the complaint can be represented, as long as they fit the definition of the "class" that the court allows. That could be all tenants in the listed buildings.
Such class action lawsuits have become more common, said Josephsen. "There's all kinds of different rent overcharges happening all over the city, but the issue that has led to the most litigation has been the J-51 issue," he said.
Housing Rights Initiative has organized tenants for over 40 similar class action cases in ongoing litigation. In about 15 of them, the landlords didn't file motions to dismiss. In two, the landlords lost motions to dismiss. And in six, the landlords re-stabilized units.
Wednesday's hearing will decide if the case can move forward to the discovery phase, where Stellar must produce documents justifying its rent increases through apartment renovations it supposedly undertook.
For Andollo, the case goes beyond damages and lowered rent.
"I see this as a systemic issue to be resolved," Andollo said. "If cases like this can help to make sure that government agencies that exist to protect tenants will actually be effective, then great."
(Photo by Emily Liu)