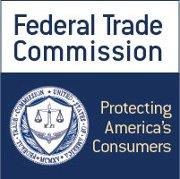 FTC Seeks Public Comments on Proposal to Rescind Nursery Guides
The Federal Trade Commission is seeking public comments on a proposal to rescind its Guides for the Nursery Industry (Nursery Guides) as part of its systematic review of all current FTC rules and guides.
Issued in 1979, the Guides address sales practices for outdoor plants, including deceptive advertising claims regarding quantity, size, grade, kind, species, age, maturity, condition, vigor, hardness, growth ability, price, and origin or place where grown.
In February 2018, the Commission sought comments on the economic impact and continuing need for the Guides; possible conflict between the Guides and state, local, federal, or international laws; and the effect of any technological, economic, environmental, or other industry changes on the Guides.
The Commission now proposes to rescind the Guides because they appear to serve little purpose for consumers and industry members in today's market.
The Commission vote to approve the Federal Register Notice was 5-0. The notice will be published in the Federal Register soon. Instructions for filing comments appear in the Federal Register Notice. Comments must be received by November 5, 2018; they will be posted at www.ftc.gov/policy/public-comments. (FTC File No. P994248; the staff contact is Hampton Newsome, Bureau of Consumer Protection, 202-326-2889)