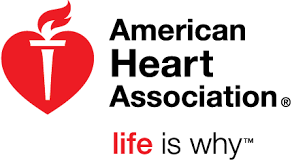 Heart disease common among firefighters who die of cardiac arrest
Journal of the American Heart Association Report
AMERICAN HEART ASSOCIATION
DALLAS, September 5, 2018 -- Firefighters who died from cardiac arrest were much more likely than those who died of other causes to show signs of both atherosclerotic and hypertensive heart disease at autopsy, according to new research in Journal of the American Heart Association, the Open Access Journal of the American Heart Association/American Stroke Association.
Among firefighters, more job-related deaths stem from cardiac arrest than from any other cause. To understand which heart diseases affect firefighters who die of cardiac arrest, this study looked at autopsy reports for firefighters who had died in the line of duty. Results showed that the most common diseases were narrowed arteries, or coronary artery disease, and structural abnormalities. These abnormalities included an enlarged heart (cardiomegaly) and increased wall thickness (hypertrophy) of the heart's primary chamber for pumping blood, or left ventricle.
"Firefighters face many dangers, but the greatest risk is from underlying cardiovascular disease in combination with the physiological strain that the work places on the firefighter," said study lead author Denise L. Smith, Ph.D., Tisch Distinguished Professor and director of the First Responder Health and Safety Laboratory at Skidmore College in Saratoga Springs, New York. "Medical screening is necessary to establish that a firefighter is healthy enough to do this strenuous work."
In terms of specific risks, narrowing of the arteries, enlarged heart and prior heart attack all were all independently associated with a greatly increased likelihood of death from cardiac arrest than firefighters who died of other causes. Similarly, firefighters who had a prior heart attack were 6 times more likely to have a duty-related death. an enlarged heart or a prior heart attack.
The researchers looked at autopsy records for U.S. male firefighters who died on duty between 1999 and 2014. Of 627 total deaths, 276 resulted from cardiac arrest and 351 from trauma. At the time of death, the firefighters were between 18 and 65 years old.
In the United States, approximately 1 in 7 people will die of sudden cardiac arrest. The life-threatening condition occurs when the heart's electrical system stops working properly. Symptoms include unresponsiveness and gasping for air or not breathing. Immediate medical treatment is critical, including CPR and calling 9-1-1.
Cardiac arrest differs from a heart attack, which occurs when a blockage prevents blood flow to the heart, although heart attack and other heart conditions can cause cardiac arrest. Since cardiac arrest often is the first sign of underlying heart disease, screening and treatment for common heart diseases are critical.
"Historically, screening has focused more on risk factors for coronary artery disease," Smith said. "While this screening remains essential, it is important that clinicians also consider testing to identify an enlarged heart and increased wall thickness."
Several limitations could have affected the study's results. Among these limitations were differences in autopsy descriptions of heart disease, the use of a cut-off weight for an enlarged heart, and lack of information about other risk factors such as smoking and high blood pressure.
To control risk factors, the American Heart Association recommends lifestyle changes known as Life's Simple 7®: manage blood pressure, control cholesterol, reduce blood sugar, get active, eat better, lose weight and stop smoking.
###
Co-authors are Jeannie M. Haller, M.S.; Maria Korre, M.Sc., Sc.D.; Patricia C. Fehling, Ph.D.; Konstantina Sampani, M.D.; Luiz Guilherme Grossi Porto, M.Sc., Ph.D.; Costas A. Christophi, Ph.D.; Stefanos N. Kales, M.D., M.P.H. Author disclosures are on the manuscript.
The Federal Emergency Management Agency and the Conselho Nacional de Desenvolvimento Cientifico e Tecnologico supported the study.
Additional Resources:
Statements and conclusions of study authors published in American Heart Association scientific journals are solely those of the study authors and do not necessarily reflect the association's policy or position. The association makes no representation or guarantee as to their accuracy or reliability. The association receives funding primarily from individuals; foundations and corporations (including pharmaceutical, device manufacturers and other companies) also make donations and fund specific association programs and events. The association has strict policies to prevent these relationships from influencing the science content. Revenues from pharmaceutical and device corporations and health insurance providers are available at https://www.heart.org/en/about-us/aha-financial-information.
About the American Heart Association
The American Heart Association is devoted to saving people from heart disease and stroke - the two leading causes of death in the world. We team with millions of volunteers to fund innovative research, fight for stronger public health policies and provide lifesaving tools and information to prevent and treat these diseases. The Dallas-based association is the nation's oldest and largest voluntary organization dedicated to fighting heart disease and stroke. To learn more or to get involved, call 1-800-AHA-USA1, visit heart.org or call any of our offices around the country. Follow us on Facebook and Twitter.