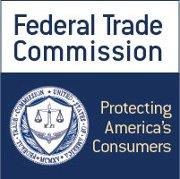 FTC Approves Final Consent Order in Aromaflage Insect Repellent Advertising Case
Following a public comment period, the Federal Trade Commission has approved a final consent order settling deceptive advertising charges against Mikey & Momo, Inc. and its owners regarding the marketing of their Aromaflage sprays and candles.
According to the FTC's complaint, the New Jersey-based company and its owners used deceptive claims to sell perfume sprays and scented candles that purportedly repelled mosquitoes carrying the Zika virus and other diseases. The FTC alleged that the company's efficacy claims for its Aromaflage products—marketed as "fragrance with function"—are not supported by scientific evidence, and that multiple five-star Amazon reviews were written by one of the owners and her relatives.
The administrative final order settling the Commission's charges bars the company, Michael Fensterstock, and Melissa Matarese Fensterstock from engaging in such deceptive conduct in the future. It also requires them to clearly and conspicuously disclose any material connections between a reviewer or endorser and the product being reviewed.
The Commission vote approving the final consent order and letters to the members of the public who commentedwas 4-0-1, with Commissioner Rohit Chopra abstaining and issuing a separate statement. (The staff contact is Karen Mandel, Bureau of Consumer Protection, 202-326-2491.)