Can My Landlord Evict Me From My Rent-Stabilized Apartment?
Under some circumstances, a landlord can attempt to reclaim such an apartment for personal use.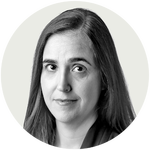 By Ronda Kaysen
Oct. 13, 2018
Q: My domestic partner and I live in a rent-stabilized apartment in a West Village building that converted to a co-op years ago under a noneviction plan. In February, my landlord sold my apartment to a new owner who has been harassing us for the past six months. He says he is not going to renew our lease when it expires at the end of October because he wants to take possession of it. My partner and I are both over 62 and one of us is disabled. I feel the landlord has no grounds to remove us, but what should we do? It doesn't seem right that we should have to hire an attorney when the law seems so clear.
A: Under some circumstances, a landlord can attempt to reclaim a rent-stabilized apartment for personal use. But your case is not one of those circumstances, and his threats could amount to harassment.
You are protected on more than one front, and your landlord should know this. First, you live in a co-op with a noneviction plan, so by the very nature of your lease, a landlord could not evict you to take possession of the apartment. Even if you lived in a typical rent-stabilized apartment, he'd still have a difficult time making his case because of the age and disabilities of the tenants.
"The landlord's position is utter nonsense," said Lucas A. Ferrara, a Manhattan real estate attorney and adjunct professor at New York Law School.
You could ignore the threats and keep sending rent checks every month anyway (a tactic Mr. Ferrara said is common). But ignoring the situation probably won't make it go away.
"It's highly likely the harassment would continue," Mr. Ferrara said. "And it is within the realm of possibility the landlord will begin rejecting the rent payments at some point."
I understand your reluctance to hire a lawyer to fight a frivolous suit. But you should, at the very least, consult an attorney who specializes in landlord-tenant law for guidance so that you're prepared should the situation deteriorate.
Keep records of your interactions and report his behavior by filing a complaint with the Tenant Protection Unit with Division of Housing and Community Renewal at (718) 739-6400 or TPUinfo@nyshcr.org, and with New York City Tenant Harassment Prevention Task Force at THPT@hpd.nyc.gov. Such complaints may also convince the landlord to back down.
***
A version of this article appears in print on Oct. 14, 2018, on Page RE2 of the New York edition with the headline: Can My Landlord Evict Me From My Rent-Stabilized Apartment?