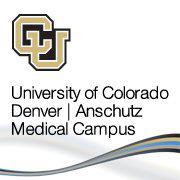 CU researchers find common genetic link in lung ailments
UNIVERSITY OF COLORADO ANSCHUTZ MEDICAL CAMPUS
AURORA, Colo. (Oct. 22, 2018) - An international research team led by members of the University of Colorado School of Medicine faculty has identified a genetic connection between rheumatoid arthritis-associated interstitial lung disease and idiopathic pulmonary fibrosis.
The findings are published in the current issue of the New England Journal of Medicine.
"By uncovering this link in the genetic background between these conditions, we now know that rheumatoid arthritis associated-interstitial lung disease and idiopathic pulmonary fibrosis have similar causes and may prove to have similar treatments," said first author Joyce Lee, MD, Associate Professor in the Department of Medicine.
Rheumatoid arthritis (RA) is an inflammatory and autoimmune disease that affects about 1 percent of the population. While it is commonly associated with progressive impairment, systemic complications and increased mortality, up to 60 percent of the patients with rheumatoid arthritis suffer from pulmonary conditions known as interstitial lung disease, which causes progressive scarring of lung tissue, lung impairment, and death. Interstitial lung disease is a leading cause of morbidity and mortality in patients with RA.
Idiopathic pulmonary fibrosis (IPF) is the most common type of progressive lung fibrosis. Over time, the scarring gets worse and it becomes hard to take in a deep breath and the lungs cannot take in enough oxygen. The average length of survival of patients with IPF is three to five years, and a critical unmet need is to identify patients before the lung is scarred irreversibly.
The investigators on the current study in the New England Journal hypothesized that there might be a common element in the genetics of RA-interstitial lung disease and IPF, so they studied a diverse population of patients with RA, including those who had and those who did not have interstitial lung disease. The study collected cases of patients from France, China, Greece, Japan, Mexico, the Netherlands and the United States. The number of study subjects totaled more than 6,000.
The investigators found that a specific genetic characteristic, known as the MUC5B promoter variant rs35705950, which results in a marked increase production of mucus in the lung and is the strongest genetic risk factor for idiopathic pulmonary fibrosis, is also the strongest risk factor for RA-interstitial lung disease.
"These findings will enable us to identify those with rheumatoid arthritis who are at risk of pulmonary fibrosis and design interventions to potentially prevent patients with rheumatoid arthritis from developing progressive pulmonary fibrosis," said senior and corresponding author David Schwartz, MD, Chair of the Department of Medicine at the CU School of Medicine.
###
The research in the study was supported by grants from Société Française de Rhumatologie; the Fondation Arthritis Recherche & Rhumatismes; DHU FIRE; the National Heart, Lung and Blood Institute; the National Institute of Arthritis and Musculoskeletal and Skin Diseases (K23-AR051046); U.S. Department of Defense; the National Center for Advancing Translational Science; the Nina Ireland Program for Lung Health; Intramural Research Programs of the National Institute on Aging (NIA), part of the National Institutes of Health, Department of Health and Human Services.
About the University of Colorado School of Medicine
Faculty at the University of Colorado School of Medicine work to advance science and improve care. These faculty members include physicians, educators and scientists at UCHealth University of Colorado Hospital, Children's Hospital Colorado, Denver Health, National Jewish Health, and the Veterans Affairs Eastern Colorado Health Care System. The school is located on the Anschutz Medical Campus, one of four campuses in the University of Colorado system.