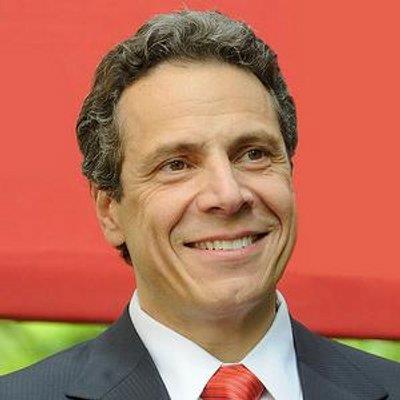 Governor Cuomo Announces the Launch of Multi-Agency Amtrak Rail Safety Exercises
Operation NY SECURE: Division of Homeland Security and Emergency Services, State Police, and Local Law Enforcement Agencies Join Amtrak and MTA Police to Secure the Empire Corridor from Albany to New York City
Governor Andrew M. Cuomo recently announced the launch of "Operation NY S.E.C.U.R.E." (Securing the Empire Corridor by Unifying Regional Efforts), the first multi-agency effort on Amtrak's Empire Line to promote better cooperation between law enforcement agencies and improve the state's capabilities to respond to actual emergencies on rail lines. Participating agencies in today's exercises include the Division of Homeland Security and Emergency Services, State Police, Metropolitan Transit Authority, Amtrak Police, and several local law enforcement agencies.
"Keeping New Yorkers safe is our top priority," Governor Cuomo said. "This operation gives all levels of public safety partners the opportunity to coordinate and prepare for terrorist threats and emergency situations on our rail lines and I look forward to continuing the successful partnership with Amtrak and all of our law enforcement partners."
Officers will perform counter terrorism and incident response exercises at passenger train stations and along the right-of-way in Amtrak's Empire Corridor and on Metro-North's Hudson Line. This coordinated effort involves activities such as heightened platform patrols, increased security presence onboard trains, explosives detection canine sweeps, and counter-surveillance measures. The goal of this operation is to improve coordination and response between the railroad police agencies that are responsible for each station, and the state and local law enforcement agencies that will be responding to emergencies at those locations.
Operation NY Secure will take place on Amtrak's Empire Line and Metro-North's Hudson Line from the Albany/Rensselaer station to New York City's Penn Station at the following passenger train stations:
Penn Station
Yonkers Station
Croton Harmon
Peekskill
Poughkeepsie
Hudson
Rhinecliff
Albany/Rensselaer
Division of Homeland Security and Emergency Services Commissioner Roger Parrino, Sr. said, "Today's activities are another example of the frequent multi-agency exercises held throughout New York State. These exercises help promote increased cooperation between law enforcement agencies and improve first responder's capabilities while responding to actual emergencies. I want to thank Amtrak, State Police, MTA, and all of our local law enforcement partners for their dedication and partnership to keeping New Yorkers safe."
State Police Superintendent George P. Beach II said, "Working collaboratively with other agencies is a critically important part of preparing for any emergency, especially in New York, which has witnessed tragedy and devastation at the hands of terrorists. We are committed to continually working with our partners and remaining vigilant to protect New Yorkers."
MTA Chairman Joseph J. Lhota said, "Safety and security are our top priorities at the MTA, and we're proud of the work we're doing with our partners to remain ever vigilant against terrorist threats and enhance our ability to respond to all manner of emergencies."
NYS Office of Counter Terrorism Director Colonel Michael Cerretto said, "Local Law enforcement will be first on the scene during a terrorist attack. It is vital for all first responders to work together with the transportation sector to improve the safety of New Yorkers who travel by rail."
Amtrak Police Department Deputy Chief of Police Martin Conway said, "Safety is Amtrak's top priority - whether it is on a train, at a station, or on our right of way. We will continue to work with our partners to ensure the safety of our customers, employees and infrastructure. We look forward to collaborating with New York State Police, MTA, local police, and the Division of Homeland Security and Emergency Services on this exercise, as well as on new initiatives in the future."