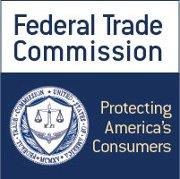 FTC Announces Refund Claim Process for Consumers Who Bought the NutriMost Weight-Loss System in the Pittsburgh Area
The Federal Trade Commission today announced a refund claim process in its case against NutriMost. The Commission has posted a refund claim form online. Consumers who bought the NutriMost Ultimate Fat Loss System in the Pittsburgh, Pennsylvania area between October 1, 2012 and August 9, 2016, are eligible to apply for a refund.
Specifically, consumers who bought the System at one of the following Pittsburgh locations are eligible: 1) Churchill/Penn Hills; 2) Greensburg; 3) Greentree/Crafton; 4) Irwin; 5) Murrysville/Delmont; 6) North Versailles; 7) Ross Park Mall; and 8) Upper St. Clair.
Analytics, LLC, the refund administrator for this matter, will process the claim forms. Consumers have until June 16, 2018 to file a claim. To apply for a refund, consumers can visit www.ftc.gov/Nutrimost, click on "Apply for a Refund," and complete and submit the form. Consumers who would like a paper form mailed to them can call 1-877-884-6069 to request one. Paper claim forms must be completed and mailed back to Analytics at the address on the form before the deadline.
According to the FTC's April 2017 complaint, beginning in late 2012, NutriMost, LLC, NutriMost Doctors, LLC, and their owner Raymond Wisniewski deceptively marketed the NutriMost weight-loss system to consumers. Sold at Wisniewski's eight locations in the Pittsburgh area, the System claimed to use new technology that would allow users to safely lose substantial amounts of weight – typically 20 to 40 pounds or more in 40 days – without following a restrictive diet.
The FTC also alleged the defendants used deceptive endorsements in marketing the program, and required consumers to sign a non-disparagement agreement that prevented them from speaking or publishing truthful, negative reviews about the System.
The court order settling the FTC's charges prohibits the defendants from making weight-loss and health claims unless they are not misleading and are supported with competent and reliable scientific evidence. It bars the defendants from misrepresenting that users do not need to follow a restrictive diet. It also prohibits the defendants from using deceptive endorsements and from including in their customer contracts non-disparagement clauses that prohibit consumers from speaking or publishing truthful, negative comments about the System. Finally, it imposes a $32 million judgment against the defendants, which is suspended upon payment of $2 million that the FTC is using to provide consumer refunds.