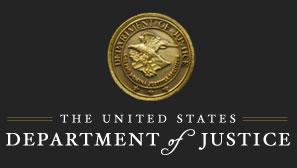 Justice Department Announces $1 Million to Florida Law Enforcement and First Responders who Supported the Parkland High School Shooting
The Department of Justice's Bureau of Justice Assistance (BJA) recently awarded a $1 million grant to the Florida Department of Law Enforcement to pay salary and overtime expenses for first responders who came to the scene of the deadly shootings at Marjory Stoneman Douglas High School on Feb. 14, 2018.
In responding to the tragedy, the State of Florida, the City of Parkland, and Broward County incurred several million dollars in costs including securing crime scenes and operating command centers and state and local officials continue to incur expenses. The magnitude and urgency of the event resulted in a coordinated response of local, state, and federal law enforcement agencies and first responder personnel from more than 18 agencies. This award will defray some of these costs.
"The school shooting in Parkland shocked and horrified the nation, but the community and law enforcement at all levels have shown resilience and determination," Attorney General Sessions said. "As I told our state and local partners back in February, the Department of Justice stands ready to help them in any way we can. Today we offer $1 million to support the police who have been working overtime in the aftermath of this tragedy. They can be sure about this: we have their backs."
The BJA invited the Florida Department of Law Enforcement, which administers the Edward Memorial Justice Assistance Grants Program for the state, to apply for the funds. The law authorizing the Byrne JAG Program permits funding to address "precipitous or extraordinary increases" in crimes such as mass violence. The program is the largest source of federal funding for state, local, and tribal public safety activities and is one of several programs administered by the Department of Justice that support law enforcement operations and improve officer safety.
For more information about the BJA, please visit https://www.bja.gov/default.aspx.