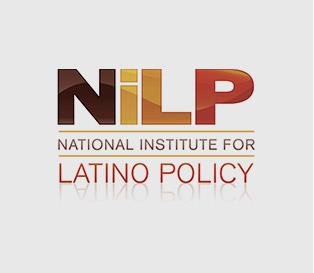 NiLPnote: There appears to be an ongoing and growing problem in New York City of the decline of Puerto Rican institutions in New York City. This was an issue raised in 2000 in a controversial front page article in the New York Times.
Below is a statement by a group of concerned Puerto Rican/Latino artists and activists (who choose to remain anonymous, but who we can vouch for as a legitimate group) that describes what they see as the illegitimate takeover by non-Latinos of the running of the Clemente Soto Velez Cultural and Education Center in Manhattan's Lower East Side (Loisaida).
While in other instances Puerto Rican institutions have lost much of their core identities due to the growing pan-ethnic changes within the Latino community, the Clemente Center case is of the threat to its core mission by the growing gentrification of the previously predominantly Puerto Rican Lower East Side. The statement below argues for the recovery of the core Puerto Rican/Latino-based mission of The Clemente on its 25th anniversry.
Is this a growing problem facing all Puerto Rican institutions throughout the city that Puerto Rican community leaders need to urgently address? Or is the result of demographic changes that are inevitable?
---Angelo Falcón
Puerto Rican/Latino artists MATTER at the Manhattan Lower East Side's Clemente Soto Velez Cultural Center
By Concerned Puerto Rican/Latino Artists
The NiLP Report
Despite the growing numbers of Latinos in New York and regardless of the collaborative philosophy evinced by the Clemente and the sacrifices made by its founders, Puerto Rican/Latino visual artist residents at The Clemente are grossly underrepresented. Currently, this dearth is reflected by the composition of the institution's Board, which represents a membership corporation where apparently precious few members are Puerto Ricans/Latinos. As a result a majority of the current members blatantly disregard any attempts for the institution to become mission-centric.
The Board has expressed a desire by the resident members to change the Center's mission.
Its existing interim executive director is not Puerto Rican/Latino.
There is a move to privatize the Flamboyán Theater, a ground-floor flagship theater with multi-use by community members and commercial filming companies that privileges community programming and derives useful revenue.
The Clemente Soto Velez Center has always opened its doors to non-Latino artists.
We DEMAND that:
The Department of Cultural Affairs work with The Clemente to implement a vigorous outreach and recruitment process to open and include more studio spaces for Latinos as resident visual artists.
The Department of Cultural Affairs work with elected officials and The Clemente to ensure that Latinos represent a majority of the Clemente's independent board of directors.
The Department of Cultural Affairs work with elected officials and The Clemente to identify and appoint a qualified Puerto Rican/Latino to serve as the Center's next Executive Director
The Department of Cultural Affairs, pursuant to the very own guidelines it established, ask that the recent decisions taken and made by the current Board without adequate outside Board representation be overturned.
All residents of the Clemente acknowledge the mission and cease and dessist efforts to eliminate it.
The Department of Cultural Affairs, as well as elected officials and Clemente residents emit a statement recognizing that Latinos were responsible for bringing in the first $14.04 million in funding for direly needed capital renovations of the building, gains which are now enjoyed by all residents and which need to be shared more aggressively with the community.
The Mission of the Clemente
The Clemente Soto Vélez Cultural and Educational Center Inc. (The Clemente) is a Puerto Rican/Latino cultural institution that has demonstrated a broad-minded cultural vision and a collaborative philosophy. While The Clemente's mission is focused on the cultivation, presentation, and preservation of Puerto Rican and Latino culture, it is equally determined to operate in a multi-cultural and inclusive manner, housing and promoting artists and performance events that fully reflect the cultural diversity of the Lower East Side and the city as a whole.
Inspiration
Clemente Soto Vélez (1905-1993) was a Puerto Rican nationalist, poet, journalist and activist who mentored many generations of artists in Puerto Rico and New York City. Upon his death in 1993, he left a rich legacy that contributed to the cultural, social and economic life of Puerto Ricans in New York and Latinos everywhere.
Latinos in NYC
The Latino population in NYC rose 8.1 percent to 2.4 million. Latinos now represent 28% of the city's total population and make up almost a quarter of the entire city's electorate. Latinos, however, make up only 7% of cultural institutions' workforce. The Clemente is being funded by New York City to help improve such underrepresentation.
Loisaida, The Clemente's storied neighborhood
Historically, the Lower East Side, or "Loisaida" neighborhood has been a haven for Puerto Ricans in New York City. Its downtown location has allowed the "Boricuas" to connect with other immigrant residents as well as with downtown artists, helping generate a distinctively diverse artistic community.
For the past 25 years Puerto Ricans and other Loisaida residents have been increasingly displaced by sky rocketing rents and traditional neighborhood venues such as gardens, cultural centers and informal gathering places have disappeared. Additionally the Center serves Latino Puerto Rican/Latino audiences citywide and is a beacon for the tri-state area. Its services include significant collaborations with local and international artists from the Caribbean, Latin America and Europe. The Clemente is being funded by NYC to uniquely provide such a venue in the downtown cultural context.
The Clemente Paradox
While, according to the mission statement above The Clemente "is equally determined to operate in a multi-cultural and inclusive manner, housing and promoting artists and performance events that fully reflect the cultural diversity of the Lower East Side and the city as a whole" its core mission remains to be "focused on the cultivation, presentation, and preservation of Puerto Rican and Latino culture". In the spirit of Puerto Rican/Latino inclusiveness, which incorporates profound pre-Columbian Taíno roots and Spanish, African and North American influences, The Clemente has demonstrated a broad-minded cultural vision and a collaborative philosophy. And yet NOT being addressthe core mission is ed. Puerto Ricans and Latinos make up a very small percent of the visual artists in residency. Why?
LATEA Theater founders, Nelson Landrieu and Mateo Gomez, together with the late Edgardo Vega Yunque created the Clemente Soto Velez Center in 1993. After much work, the founders secured a derelict and dangerous city property and transformed The Clemente into a unique cultural institution. Since the City of New York has honored the founders vision and designated107 Suffolk Street to house The Clemente and anchor a vibrant downtown Puerto Rican/Latino creative community, it shouldlook into how its stated mission is being carried out.
Appendix:
List of Specific Issues/Grievances
Current membership corporation privileges votes by non Puerto Rican/Latino visual artists who in turn oppose any remedies for the remarkable imbalance (almost no Puerto Ricans, few Latinos) as visual artist residents. Clemente's current unique infrastructure privileging "official membership" presents barriers for full representation of Puerto Rican/Latino artists in the facility, thereby annulling the mission.
Dysfunctional board run by vocal insiders who have egregious conflicts of interests, including: subletting space rather than use it for artistic purposes, promoting sublets of vacated/available space to spouses/friends, opposing rotating programs that will allow more opportunities for Puerto Rican/Latino artists to create in the building alongside non-Latino residents.
Mass exodus of Puerto Rican/Board members from current board due to "toxicity" and continued anti-Puerto Rican/Latino bias at a Puerto Rican/Latino/Multicultural center
Actual interim executive director has little or no familiarity with Puerto Rican/Latino arts
Violation of conditions for License Agreement (10 year) set by the Department of Cultural Affairs (DCLA) in 2013: Board meant to include a majority of non-resident members to moderate conflict of interest issues; current Board initiatives/directives/decisions have been made without required 5 outside/independent board members as stipulated by DCLA. Such decisions should be overturned and or reconsidered once Board has adequate "quorum."
Current lack of appropriate board leadership potentially jeopardizing public & private funding.
Current board structure needs oversight by city officials, and most especially DCLA to ensure Puerto Rican/Latino presence is not overlooked by "diversity."
Current board insistence that gentrification of LES warrants changes in the Center's mission and the privatization of key public spaces in the building like the Flamboyán Theater.
Current board advocacy for non-Latino resident members and/or non- profit personnel so that they may occupy salaried key management positions
Mission Assets:
The Clemente's mission is focused on the cultivation, presentation and preservation of Puerto Rican and Latino culture. This mission has transformed The Clemente into:
A relentless advocate for tearing down the walls of prejudice and discrimination preventing many Puerto Ricans/Latinos from participating in the New York cultural establishment,
An incubator for emerging Puerto Rican/ Latino Artists to create work in a multicultural context and a venue for underrepresented Latino visual artists to exhibit their work to the surrounding community and the New York art world,
A stage where the community enjoys gifted yet undervalued Latino performing artists at affordable prices,
A provider of career training for a new generation of Puerto Rican/Latino theater professionals,
A partner in advancing the art education of Puerto Rican/Latino children with little or no access to art education,
A venue where the community enjoys visual arts for free and experiences performing arts at affordable prices,
A Latino cultural bridge for New Yorkers of all backgrounds and ethnicities.
_______________________________________________________________________________________________________
The NiLP Report on Latino Policy & Politics
is an online information service provided by the National Institute for Latino Policy. For further information, visit www.latinopolicy. org. Send comments to editor@latinopolicy.org.