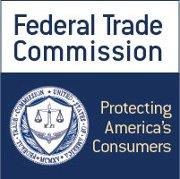 Bilal Sayyed Appointed Director of FTC's Office of Policy Planning
Acting Federal Trade Commission Chairman Maureen K. Ohlhausen announced the appointment of Bilal Sayyed as Director of the agency's Office of Policy Planning.
"I am very pleased to welcome Bilal Sayyed back to the FTC to join to our leadership team. His valuable knowledge and experience in both antitrust and consumer protection law will help the Federal Trade Commission continue to effectively promote competition and protect American consumers," Ohlhausen said. "We are very grateful to Tara Koslov, who has served, with great distinction, as Acting Director of the Office of Policy Planning since June 2016."  During her tenure as Acting Director, Koslov received the Chairman's Award, the highest award of the Commission. 
The Office of Policy Planning helps the Commission develop and implement long-range competition and consumer protection policy initiatives and advises staff on cases raising new or complex policy and legal issues.
Sayyed, who teaches antitrust and competition law at George Mason University Antonin Scalia Law School, joins the agency from Cadwalader, Wickersham & Taft LLP. He was previously a partner at McDermott Will & Emery and Kirkland & Ellis. Sayyed served as an Attorney Advisor in the Office of Policy Planning from 2004 to 2005, and as an Attorney Advisor to FTC Chairman Timothy J. Muris from 2001 to 2004.
Sayyed earned a bachelor's degree from Case Western Reserve University, and a J.D. from George Mason University School of Law.