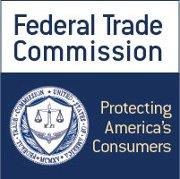 FTC Obtains Court Orders Banning Marketer from Negative-Option Sales
The ringleader of an operation that lured people into an expensive negative-option scam using a low-cost "trial" offer for tooth whiteners and other products is banned from negative-option sales under a settlement with the Federal Trade Commission.
The settlement order is one of three orders resolving FTC charges against Blair McNea, Jennifer Johnson, Danielle Foss and 59 corporate defendants. The defendants' deceptive claims, hidden disclosures and confusing terms tricked people into providing their billing information, supposedly to pay shipping and a nominal cost for a trial product. They charged consumers for two ongoing subscriptions to nearly identical products until the consumers canceled. As a result, consumers who believed they had agreed to buy a single trial product for about $5 were charged about $200 a month until they canceled both unauthorized subscriptions.
Under settlement orders announced, McNea and the corporate defendants are banned from negative-option sales, and from assisting others engaged in deceptive negative-option sales, and Foss and Johnson are subject to restrictions on negative-option marketing. The orders impose a judgment of $92,011,601, which represents the amount consumers lost to the scam. The remaining portion of the judgment will be suspended upon the surrender of the defendants' assets, including money, vehicles, and proceeds from the sale of two homes.
All of the defendants are prohibited from making misrepresentations about any good or service. They are also barred from profiting from consumers' personal information collected as part of the challenged practices, and failing to dispose of it properly. In each case, the full judgment will become due immediately if the defendants are found to have misrepresented their financial condition.
The Commission vote approving the proposed stipulated final orders against McNea and the corporate defendants, Johnson and Foss, was 2-0. The U. S. District Court for the Western District of Nevada entered the orders on April 10, 2018.
NOTE: Stipulated final orders or injunctions have the force of law when approved and signed by the District Court judge.