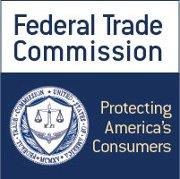 Administrative Law Judge Dismisses FTC Antitrust Complaint against Generic Pharmaceutical Company Impax Laboratories, Inc.
In an Initial Decision announced on May 18, 2018, Chief Administrative Law Judge D. Michael Chappell dismissed the antitrust charges in a complaint issued by the Federal Trade Commission against generic pharmaceutical company Impax Laboratories, Inc.
The FTC's January 2017 administrative complaint alleged that in June 2010, Impax and Endo Pharmaceuticals Inc. illegally agreed that Impax would refrain from marketing a generic version of Endo's Opana ER – an extended-release opioid used to relieve moderate to severe pain – until January 2013. According to the administrative complaint, in exchange, Endo had paid Impax more than $112 million as of January 2017.
Judge Chappell concluded that Complaint Counsel failed to prove that the agreement between Impax and Endo violated Section 5 of the Federal Trade Commission Act. In particular, he found that under the facts of the case, "the magnitude and extent of any anticompetitive harm is largely theoretical, based on an inference that, absent the Challenged Agreement, Impax's entry date, and therefore generic competition, would have been earlier than January 2013. The evidence shows that such earlier entry was unlikely." He therefore concluded that the procompetitive benefits of the agreement outweighed the anticompetitive harm.
Specifically, in his Initial Decision, Judge Chappell:
found it unlikely that Impax would launch a generic version of Endo's Opana ER before January 2013; such a launch would have been considered "at risk" because it would have predated final court decisions in related patent litigation. If a generic company launches a product before a non-appealable court decision or patent expiration, brand companies can be awarded damages, according to Judge Chappell's Initial Decision.
found that it would have been economically disadvantageous for Impax to launch generic Opana ER under this type of "at risk" scenario, because it is a small pharmaceutical company with revenues in 2019 of less than $1 billion, and it could not bet the company on any one product.
rejected Complaint Counsel's argument that the agreement between Impax and Endo would harm competition. "[T]he real world procompetitive benefits of the Endo-Impax Settlement are substantial," Judge Chappell wrote.
In his decision, Judge Chappell noted that the January 2013 entry date and the patent license provisions for Opana ER enabled Impax to introduce a generic version eight months before Endo's original patents for the drug expired. "Impax has sold generic Opana ER without interruption for more than five years, since launching its product in January 2013," Judge Chappell noted.
The Appeals Process. The Judge's Initial Decision is subject to review by the full Federal Trade Commission on its own motion, or at the request of any party, and Complaint Counsel have filed a Notice of Appeal. The Initial Decision will become the final decision of the Commission 30 days after it is served upon the parties unless, prior to that date, Complaint Counsel perfect their appeal by filing an  Appeal Brief or the Commission places the case on its own docket for review.