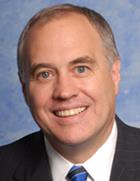 DiNapoli: Former Fire Company Treasurer Charged in $20,000 Theft
Allegedly Gambled With Fire Company Funds
A former Citizens Hose Fire Company official was charged today with grand larceny in the third degree after allegedly stealing over $20,000 in Fire Company funds, following an audit and investigation by State Comptroller Thomas P. DiNapoli and Ontario County Sheriff Philip C. Povero.
Former Company and Auxiliary Treasurer Wendy Wharton, 53, of Manchester, allegedly took thousands of dollars in cash withdrawals and advances from the fire company's credit and debit cards to gamble at casinos in the Finger Lakes, Central New York and Las Vegas.
She was arrested on Friday by the Ontario County Sheriff's Office and is being prosecuted by Ontario County District Attorney James Ritts.
"This fire official bet she wouldn't be caught as she gambled away public money and violated the trust of her community," DiNapoli said. "Thanks to my investigators and auditors working with the Sheriff's office, her crimes have been exposed. This case is a classic example of the fundamental need for checks and balances at the local level over taxpayer money. I thank Ontario County Sheriff Povero and District Attorney Ritts for their continued partnership to root out public corruption."
"We will take any allegations of larceny from first responders and volunteer fire departments very seriously," District Attorney Ritts said. "We will continue to aggressively investigate these cases to bring justice to those who take money from these volunteer firefighters."
"I applaud the actions of the Shortsville Fire Department administration for recognizing the missing funds and notifying the appropriate authorities in a prompt fashion," Sheriff Povero said. "We at the Sheriff's Office have a great working relationship with the New York State Comptroller's Office and have worked many cases together in the past and value their immediate response to this complaint. Having their investigators and auditors to assist the Ontario County Sheriff's Office investigators resulted in a more thorough and timely investigation for submission to the District Attorney's Office."
Wharton is due back in court on April 18 before Canandaigua City Court Judge Stephen Aronson.
Since taking office in 2007, DiNapoli has committed to fighting public corruption and encourages the public to help fight fraud and abuse. New Yorkers can report allegations of fraud involving taxpayer money by calling the toll-free Fraud Hotline at 1-888-672-4555, by filing a complaint online at investigations@osc.state.ny.us, or by mailing a complaint to: Office of the State Comptroller, Division of Investigations, 14th Floor, 110 State St., Albany, N.Y. 12236.