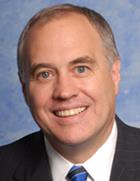 DiNapoli: State Pension Fund Adds Another $20 Million to Investing in New York Program
More than $1 Billion in Pension Fund Dollars Committed to Helping New York Businesses Grow
The New York State Common Retirement Fund (Fund) has committed $20 million to the Tribeca Venture Partners Growth Fund to invest in local companies, New York State Comptroller Thomas P. DiNapoli announced today. The transaction raises the total commitments of DiNapoli's In-State Private Equity Program (the In-State Program) to $1.6 billion.
"We're investing in companies across New York state," DiNapoli said. "The In-State Program has generated solid investment returns for the state pension fund and has supported thousands of local jobs. Our latest $20 million commitment to Tribeca will help successful startup companies grow and expand."
The In-State Program, which was designed to identify promising opportunities in New York state, has invested $1.1 billion in 377 companies since 2000. The In-State Program has $490 million available to invest and is always looking for opportunities that meet the Fund's standards of risk and return.
Since 2000, the program has achieved solid returns for the Fund, returning $863 million on $583 million invested in 139 transactions. In addition, the Fund has experienced an approximately 11 percent Internal Rate of Return from 12 completed investment funds.
Since 2011, DiNapoli has allocated an additional $155 million to target early-stage and seed investment opportunities.
The latest $20 million commitment is to Tribeca's Growth Fund, which will provide expansion capital for early stage companies that have gained market traction. In addition to this commitment, the Fund has previously invested $35 million in Tribeca Venture Partners' early stage funds since 2014.
About the NYS Common Retirement Fund
The New York State Common Retirement Fund is the third largest public pension fund in the United States with estimated assets of $209.1 billion as of Dec. 31, 2017. The Fund holds and invests the assets of the New York State and Local Retirement System on behalf of more than one million state and local government employees and retirees and their beneficiaries. It has consistently been ranked as one of the best managed and best funded plans in the nation. The Fund's fiscal year ends March 31, 2018.
About Tribeca Venture Partners
Tribeca Venture Partners (TVP) is a venture capital fund based in New York City. TVP partners with entrepreneurs leveraging emerging technologies and business models to create and disrupt huge markets. TVP serves entrepreneurs who transform industries and build great companies. As active, long-term partners to our entrepreneurs, TVP contributes capital and strategic advice. TVP invests across a wide variety of industry and technology sectors including martech, fintech, healthcare IT, consumer tech, AI & machine learning, digital media, cloud computing and mobile tech. For more information visit www.tribecavp.com.