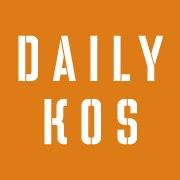 Lucas,

Donald Trump is doing everything he can to instill fear in immigrant communities. Right now, his cruel deportation army is ripping apart families at the border and locking up children in detention facilities thousands of miles away from their parents.1

In some cases, parents are separated from their children for weeks and even months as their immigration cases move forward in court. This draconian practice is not just inhumane and unnecessary, it also violates immigrants' constitutional right to due process.

Sign the petition: Tell Department of Homeland Security (DHS) Secretary Kirstjen Nielsen: Stop separating families at the border.

Tearing children away from parents at the border is not yet a formal policy of the Trump administration, but recent reports reveal that this cruel practice is growing in frequency along the country's southern border.2

Since Trump took office, his Immigration and Customs Enforcement (ICE) and Customs and Border Protection (CBP) agents have:
Separated and jailed mother and daughter asylum seekers fleeing violence in the Democratic Republic of Congo who attempted to cross the border through Mexico. For months, ICE held the 7-year-old daughter in a youth shelter more than 2,000 miles away from where it detained her mother.3
Separated and locked up a mother and her two children fleeing gang violence in El Salvador. ICE jailed the 11-year-old and 3-year-old children in a facility built to house unaccompanied minors. Immigration enforcement refused to give the mother any information about her children's whereabouts for more than a month.4
Separated and imprisoned father and infant son asylum seekers from El Salvador. ICE claimed that the family lacked identifying documents establishing their relationship even though the father showed agents his passport and son's birth certificate.5

Ripping children away from their parents in extremely stressful and traumatic circumstances can cause lifelong damage to a person's health and wellbeing. When ICE and CBP tear apart a family, they also violate the civil rights of immigrant parents.

Add your name: Tell Department of Homeland Security (DHS) Secretary Kirstjen Nielsen: Stop separating families at the border.

Recently, the ACLU filed a lawsuit against Trump's deportation army for violating the Congolese mother's constitutional right to due process when they took her daughter away.6

Amnesty International USA has also bombarded ICE and CBP with thousands of letters demanding that they stop separating families and reunite families in detention. Thanks to its activism, DHS released the Salvadoran infant asylum seeker who is now with his mother. His father is still behind bars in the United States despite following all procedures for seeking asylum.7

To prevent this from happening to other immigrant families, we must ramp up the pressure even more. That's why we're teaming with with our friends at Amnesty International USA to demand that the DHS stop this cruel and unecessary practice immediately.

Tell DHS Secretary Kirstjen Nielsen: Stop separating families at the border. Click to sign the petition.

Nicole Regalado, Campaign Manager
CREDO Action from Working Assets

References: