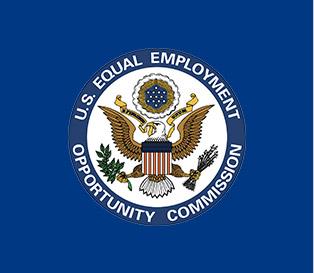 Hertz to Pay $45,000 to Settle EEOC Disability Discrimination Lawsuit
Car Rental Company Refused to Hire Applicant Because He Uses a Cane, Federal Agency Charged
DENVER - The Hertz Corporation has agreed to pay $45,000 and furnish other relief to settle a disability discrimination lawsuit filed by the U.S. Equal Employment Opportunity Commission, the agency announced.
According to the EEOC's lawsuit, Hertz actively recruited Norman "Dan" Newton for a sales position in its car sales division in Denver after spotting his resume online. Newton agreed to meet with the local sales manager for an interview. At the interview, according to the EEOC, the Hertz manager expressed reservations about Newton's mobility because he used a cane. The manager later informed Newton that despite his competitive qualifications, which included over ten years of car sales experience, Hertz hired two other people. Both of those individuals possessed significantly less car sales experience than Newton, and one of them had never previously sold cars, according to the EEOC.
The Americans with Disabilities Act (ADA) protects applicants and employees from discrimination, including refusal to hire, because of a disability, a record of a disability, or because they are regarded as disabled. The EEOC filed its suit in U.S. District Court for the District of Colorado (EEOC v. The Hertz Corporation, Case No. 1:17-cv-02298-KMT) after first attempting to reach a pre-litigation settlement through its conciliation process.
The two-year consent decree resolving the case requires Hertz to pay $45,000 to Newton and provide him with an apology. In addition, the decree requires Hertz to adopt and maintain policies and practices that will provide its employees a workplace free of disability discrimination in the future and that will encourage employees to report discriminatory conduct. The company will also provide training to employees at its Hertz Car Sales facilities in Colorado on preventing disability-related discrimination. Hertz also agreed to post a notice in these Colorado facilities notifying employees of the provisions of the ADA and their right to a work environment free of disability discrimination.
"Employers must focus their hiring efforts on whether employees have the skills, abilities and qualifications needed for the position, and not on any real or imaginary disabilities," said Mary Jo O'Neill, regional attorney for the EEOC's Phoenix District.
Elizabeth Cadle, district director for the EEOC's Phoenix District, which includes Denver in its jurisdiction, added, "We commend Hertz for working with the EEOC to promptly resolve this matter within less than six months of the filing of the lawsuit."
The EEOC's Phoenix District Office has jurisdiction for Arizona, Colorado, Utah, Wyoming, and part of New Mexico.
The EEOC advances opportunity in the workplace by enforcing federal laws prohibiting employment discrimination. More information is available at www.eeoc.gov.