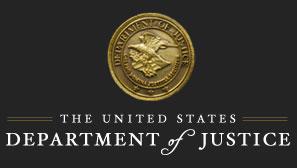 School Employee Pleads Guilty to Role in Bribery Scheme Involving VA Program for Disabled Military Veterans
The financial manager of Atius Technology Institute ("Atius"), a privately owned, non-accredited school specializing in information technology courses, recenetly pleaded guilty to conspiring to bribe a public official at the U.S. Department of Veterans Affairs (VA) in exchange for the public official's facilitation of over $1.4 million in payments that were supposed to be dedicated to providing vocational training for military veterans with service-connected disabilities.
Acting Assistant Attorney General John P. Cronan of the Justice Department's Criminal Division, U.S. Attorney Jessie K. Liu for the District of Columbia, Assistant Director in Charge Nancy McNamara of FBI's Washington Field Office and Special Agent in Charge Kim Lampkins of U.S. Department of Veterans Affairs, Office of Inspector General (OIG), Mid-Atlantic Field Office made the announcement.
Sombo Kanneh, 29, of McLean, Virginia, pleaded guilty to an Information alleging one count of conspiracy to bribe a public official. The plea was entered before U.S. District Judge John D. Bates of the District of Columbia. Atius's owner, Albert Poawui, 41, of Laurel, Maryland, previously pleaded guilty to his role in the scheme on April 16.
According to admissions made in connection with Kanneh's plea, the Vocational Rehabilitation and Employment (VR&E) program is a VA program that provides disabled U.S. military veterans with education and employment-related services. VR&E program counselors advise veterans under their supervision which schools to attend and facilitate payments to those schools for veterans' tuition and necessary supplies.
According to admissions made in connection with her plea, Kanneh joined the conspiracy in or about October 2016, when she was hired as Atius's financial manager. Pursuant to an agreement that Poawui and a VR&E program counselor had entered the prior year, Poawui would pay the counselor a seven percent cash kickback of all payments made by the VA to Atius. In exchange, the counselor steered VR&E program veterans to Atius and approved Atius's invoices for payment.
Kanneh admitted that she routinely moved money between Atius's bank accounts to facilitate bribe payments to the VR&E counselor. Kanneh also admitted that she personally hand-delivered cash bribes to the VR&E counselor on numerous occasions. Between August 2015 and December 2017, Kanneh and the scheme's other participants caused the VA to pay Atius approximately $1,423,030. During that time period, Kanneh and others paid the VR&E counselor approximately $106,454 in exchange for the counselor's official acts in furtherance of the scheme to commit bribery and defraud the VA.
Kanneh's plea is the result of an ongoing investigation by the FBI's Washington Field Office and the VA OIG. Assistant U.S. Attorney Sonali D. Patel of the U.S. Attorney's Office for the District of Columbia and Trial Attorney Simon J. Cataldo of the Criminal Division's Public Integrity Section are prosecuting the case.