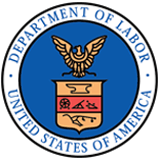 U.S. DEPARTMENT OF LABOR RECOVERS $306,000 IN BACK WAGES AND DAMAGES FOR 21 AUTO REPAIR SHOP EMPLOYEES ON LONG ISLAND, NEW YORK
After an investigation and litigation by the U.S. Department of Labor, Farmingdale Auto Collision Inc. and its owner and officers have paid $306,000 in back wages and liquidated damages to 21 employees to resolve violations of the overtime and recordkeeping provisions of the Fair Labor Standards Act (FLSA).
The Department's Wage and Hour Division found that the Farmingdale auto body and paint shop typically paid employees by check for their first 40 hours of work, but paid many of them in cash at rates less than or equal to their regular hourly rates for their overtime hours. The FLSA requires the employer to pay these employees overtime at time-and-one half for any hours they work beyond 40 per workweek. In addition, Farmingdale Auto failed to keep accurate records of hours worked by its auto body shop employees.
"Employers that pay employees less than what they have legally earned shortchange these hard-working people and gain an unfair advantage over competitors that abide by the law," said Irv Miljoner, Wage and Hour Division District Director in Westbury. "We encourage all employers to use the tools and resources the Wage and Hour Division provides to learn about their legal responsibilities, avoid violations, and operate in compliance with the law."
"This settlement and the resulting payment of back wages and damages demonstrates the U.S. Department of Labor's commitment to using all available tools, including litigation, to ensure that employees are properly compensated for their work, and that employers compete on a level playing field," said Jeffrey S. Rogoff, Regional Solicitor of Labor in New York.
The consent judgment also prohibits the defendants from future FLSA violations and from retaliating against, or soliciting repayment of recovered wages from the employees.
The Division's Long Island District Office conducted the investigation. Senior Trial Attorney James Wong of the regional solicitor's office in New York litigated the case.
For more information about the FLSA and other laws enforced by the Division, contact its toll-free helpline at 866-4US-WAGE (487-9243). Information is also available at http://www.dol.gov/whd; the site includes a search tool to learn whether you may be owed back wages collected by WHD.
# # #
Acosta v. Farmingdale Auto Collision, Inc., and Joseph Verdi, Joanne Eisenberg, Bruce Eisenberg, and Richard Verdi.
Civil Action Number: No. 16-cv-07172