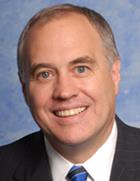 DiNapoli Audit: State Oversight of Animal Shelters Found to Be Adequate, But Better Safeguards Needed Before Dogs Are Euthanized
The state Department of Agriculture and Markets is generally doing well to ensure animal shelters across New York are providing safe conditions and proper care for seized dogs, but officials could do more to make certain dogs are not inappropriately euthanized, according to an audit released by State Comptroller Thomas P. DiNapoli.

"The state is doing a commendable job making sure local animal shelters are providing dogs with safe conditions and the care they deserve," said DiNapoli. "However, state officials and local shelters can improve how they track and document each dog that comes into their care to ensure dogs are not wrongly euthanized."

DiNapoli's office visited 48 of the 294 shelters outside of New York City that were active as of June 30, 2017. Auditors observed the conditions at these shelters and reviewed shelter records for a sample of dogs that were seized during the period January 1, 2015 to June 30, 2017.

Auditors found all of the shelters visited generally provided appropriate food, water and care, and tended to any injured animals.

A review of disposition records and related documentation for seized dogs, however, found instances where animals were not held for the required minimum time period, known as the redemption period. Auditors discovered nine cases of seized dogs not held for the required holding period at eight of the 48 shelters.

These dogs were adopted, transferred or euthanized in fewer days than the redemption period, or there was insufficient documentation to support the final disposition. For these nine instances, department officials provided auditors with explanations that indicated the seized dogs were held for the appropriate period of time or a reason if they were not. However, they did not provide sufficient documentation to support the explanations.

Furthermore, the records for the dogs that were euthanized didn't include the required recommendation by the veterinarian who performed the euthanasia showing that there was no hope for recovery of injured or sick dogs and euthanasia was appropriate.

The audit also showed the department generally completed required inspections in a timely fashion. But of approximately 2,000 inspections that were reviewed, 290 exceeded the time frame for completion by 30 days or more, including 100 inspections that were follow ups to a previous unsatisfactory rating.

The Comptroller recommended the department work with local shelters to address the deficiencies identified in the audit, which includes:
Evaluating the current dog record sampling process to determine ways to improve the detection of dogs not held for the required redemption period; and
Taking steps to ensure that inspections are completed within the designated time period, particularly those following an unsatisfactory rating.
Department officials generally agreed with the audit findings. Their response is included in the final report, which can be found online at http://osc.state.ny.us/audits/allaudits/093018/sga-2018-17s49.pdf
Find out how your government money is spent at Open Book New York. Track municipal spending, the state's 145,000 contracts, billions in state payments and public authority data. Visit the Reading Room for contract FOIL requests, bid protest decisions and commonly requested data.