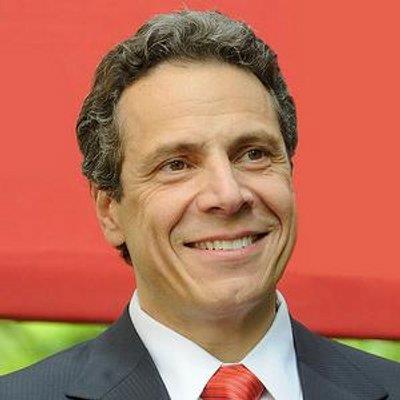 Governor Cuomo Concerned with Increase in ICE Raids in State Of New York
Governor Andrew M. Cuomo recently said that the dramatic increase in the number of ICE raids and their overly aggressive tactics raise serious concerns. The administration has said that they are only deporting dangerous criminals. That is not the case. The Governor is concerned that ICE is using an overly broad net and separating families with no criminal connection. New York State has implemented a legal defense program, the Liberty Defense Project, to ensure legal rights are being represented. This year's state budget appropriates an additional $10 million for the Liberty Defense Project. The Governor directed Secretary of State Rossana Rosado, who runs the program, to expedite funding to two legal organizations that can provide expedited legal services - the Northern Manhattan Coalition for Immigrant Rights and the Vera Institute of Justice.

"ICE's hyper-aggressive raids on hardworking New Yorkers are immoral and un-New York, and we stand more determined than ever to support the rights of all immigrants in the Empire State through our nation-leading legal defense funds," Governor Cuomo said. "Just as Lady Liberty holds her torch high in our harbor, New York will always stand for freedom and tolerance, and while the federal government tries to tear families apart and betray our core values, we will never back down from fighting for the most vulnerable among us."

Last year, the State launched the Liberty Defense Project, a State-led, public-private legal defense fund to ensure that all immigrants, regardless of status, have access to high quality legal counsel. In partnership with leading nonprofit legal service providers, the project has significantly expanded the availability of immigration attorneys statewide.

Since July 2017, the Liberty Defense Project partners have provided over 6,500 services to immigrants across New York including direct representation in deportation proceedings, other types of direct representation, application assistance, and Know Your Rights Trainings. Around 60 percent of those assisted with deportation defense under the LDP have been released from detention. Once these individuals are reunited with their families and back home in their communities, they are better placed to receive continued legal assistance to prepare their cases in the hopes of finding long-term relief.

Despite these successes, increasingly aggressive ICE raids and hostility toward immigrants demonstrate the pressing necessity of increasing the network of legal services provided, particularly on Long Island and in Upstate New York, where many of these recent raids occurred.

The FY 2019 Budget includes an additional $10 million investment to ensure the Liberty Defense Project continues to sustain and grow the network of legal service providers providing these critical services in defense of our immigrant communities.

The Liberty Defense Project assists immigrants across New York State through its seven main partners and their networks of trusted legal service providers and community-based organizations. The main LDP partners are:
Asian American Federation
Catholic Charities, Archdiocese of New York
Empire Justice Center
Hispanic Federation
Northern Manhattan Coalition for Immigrant Rights
New York Immigration Coalition
Vera Institute of Justice
Residents seeking information and legal counsel are urged to contact the New Americans Hotline at 1-800-566-7636. The toll-free, multilingual hotline provides live assistance in more than 200 languages. Anyone can call the hotline for information and referrals, regardless of citizenship or documented status. Calls to the hotline are confidential and anonymous. The hotline operates from 9 a.m. - 8 p.m. (ET), Monday through Friday (excluding Federal holidays), and is managed by Catholic Charities Community Services.
The Office for New Americans is always seeking volunteers to assist at Opportunity Centers across the state. To learn more about the Office for New Americans and opportunities to volunteer, visit www.newamericans.ny.gov.
To learn more about the Liberty Defense Project and opportunities for attorneys and law students to volunteer pro bono, visit www.ny.gov/programs/liberty-defense-project.