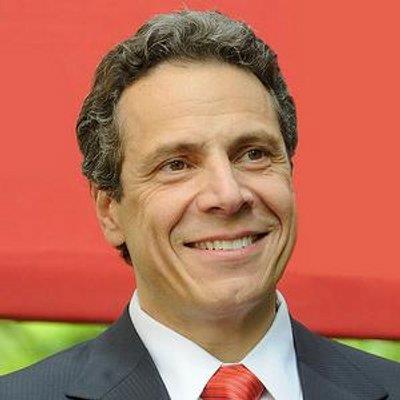 Governor Cuomo Directs Department of Financial Services to Urge Companies to Weigh Reputational Risk of Business Ties to the NRA and Similar Organizations
Insurance Companies, Banks, and Other Financial Institutions Encouraged to Review Relationships with the NRA and Similar Organizations
Governor Andrew M. Cuomo recently directed the Department of Financial Services to urge insurance companies, New York State-chartered banks, and other financial services companies licensed in New York to review any relationships they may have with the National Rifle Association and other similar organizations. Upon this review, the companies are encouraged to consider whether such ties harm their corporate reputations and jeopardize public safety.
"New York may have the strongest gun laws in the country, but we must push further to ensure that gun safety is a top priority for every individual, company, and organization that does business across the state," Governor Cuomo said. "I am directing the Department of Financial Services to urge insurers and bankers statewide to determine whether any relationship they may have with the NRA or similar organizations sends the wrong message to their clients and their communities who often look to them for guidance and support. This is not just a matter of reputation, it is a matter of public safety, and working together, we can put an end to gun violence in New York once and for all."
DFS is encouraging regulated entities to consider reputational risk and promote corporate responsibility in an effort to encourage strong markets and protect consumers. A number of businesses have ended relationships with the NRA following the Parkland, Florida school shooting in order to realign their company's values. MetLife, a major insurer regulated by DFS, recently announced it was ending a discount program it offered with the NRA and Chubb, another DFS-regulated insurer, recently stopped underwriting the NRA-branded "Carry Guard" insurance program.
Financial Services Superintendent Maria T. Vullo said, "Corporations are demonstrating that business can lead the way and bring about the kind of positive social change needed to minimize the chance that we will witness more of these senseless tragedies. DFS urges all insurance companies and banks doing business in New York to join the companies that have already discontinued their arrangements with the NRA, and to take prompt actions to manage these risks and promote public health and safety.
DFS regulates more than 1,400 insurance companies with assets of $4.3 trillion. These include 200 life insurers, 1,100 property casualty insurers, and 100 health insurance companies.
Click here for a copy of the DFS guidance that was sent to all DFS-regulated insurers and here for guidance sent to all DFS-regulated banks.