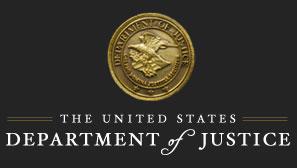 Ft. Worth, Texas, Couple Charged with Forced Labor of Domestic Servant
Defendants compelled the unpaid domestic labor and services of a young, West African girl in their home for over 16 years until neighbors helped her escape
Mohamed Toure, 57, and Denise Cros-Toure, 57, of Ft. Worth, Texas, appeared in federal court in the Northern District of Texas on a criminal complaint charging them with forced labor, announced Acting Assistant Attorney General John Gore of the Justice Department's Civil Rights Division, U.S. Attorney Erin Nealy Cox of the Northern District of Texas, and Special Agent in Charge Michael V. Perkins of the U.S. Department of State, Diplomatic Security Service, Houston Field Office.
According to the affidavit filed with the complaint, the defendants and others arranged for the victim, who did not speak English, to travel alone from her village in the Republic of Guinea, in West Africa, to Southlake, Texas, in January 2000 to work for the defendants in their home. The victim's Guinean passport indicated that she was five years old at the time. Throughout the years, until the victim escaped in August 2016, the defendants forced the victim to labor in their home for long hours without pay. The defendants required her to cook, clean, do the laundry, perform yardwork, and paint, as well as care for their five children. Although the victim was close in age to the children, the defendants denied her access to schooling and the other opportunities afforded to their children.
As part of their coercive scheme to compel the victim's labor, the defendants took her documents and caused her to remain unlawfully in the United States after her visa expired. They further isolated her from her family and others and emotionally and physically abused her. Eventually, in August 2016, the victim escaped the defendants with the help of several former neighbors.
A complaint isa written statement of the essential facts of the offense charged and must be made under oath before a magistrate judge. A defendant is entitled to the presumption of innocence until proven guilty. The government has 30 days to present the matter to a grand jury for indictment. The maximum penalty for the offense of forced labor is 20 years in federal prison.
The case is being investigated by Diplomatic Security Service, Houston Field Office. It is being prosecuted by Trial Attorneys Rebekah Bailey and William Nolan of the Civil Rights Division's Criminal Section and Human Trafficking Prosecution Unit with assistance from Assistant U.S. Attorneys Alex Lewis and Chris Wolfe for the Northern District of Texas.