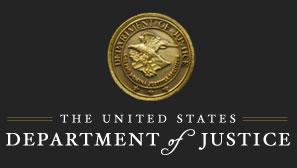 Former North Carolina Police Sergeant Charged with Using Excessive Force Against an Arrestee
The Department of Justice recently announced that Robert George, a former sergeant with the Hickory Police Department (HPD), has been indicted by a federal grand jury on charges of using excessive force against a female arrestee, and for obstructing justice.
The indictment alleges that on Nov. 11, 2013, George assaulted a female victim, identified in the indictment by the initials C.D., by slamming her face-first to the ground, causing her to suffer bodily injury. The following day, George allegedly wrote a false police report to cover up the offense.
George, 45, of Hickory, North Carolina, was arraigned on these charges in federal court.
An indictment is merely an accusation, and the defendant is presumed innocent unless proven guilty.
This case is being investigated by the Federal Bureau of Investigation and is being prosecuted by Department of Justice Assistant United States Attorney Kimlani Ford and Civil Rights Division Trial Attorney Sanjay Patel.