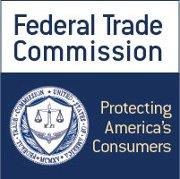 FTC Testifies Before U.S. Senate Committee on Commerce, Science and Transportation Providing Update of Agency's Efforts to Combat Illegal Robocalls
Commission is using "every tool at its disposal" to fight illegal pre-recorded calls
The Federal Trade Commission recently updated a U.S. Senate committee on the agency's continued efforts to combat unwanted and illegal telemarketing robocalls. According to the testimony, consumers are justifiably frustrated by such calls and submitted more than 4.5 million complaints about robocalls in fiscal year 2017. The FTC today reaffirmed its commitment to using every tool at its disposal in its fight against these intrusive and illegal calls.
Testifying on behalf of the FTC before the Committee on Commerce, Science and Transportation, Lois Greisman, Associate Director for the agency's Division of Marketing Practices, said that changes in technology have enabled calls to be made more cheaply and on a larger scale than ever before, leading to increased consumer frustration.
Illegal robocalls are more than just a frustrating invasion of privacy, as callers frequently use fraud and deception to pitch their goods and services, leading to significant consumer harm. They also are often used by criminal imposters posing as trusted officials or companies.
The testimony details several of the different tools the Commission uses to protect consumers from such calls. For example, it notes that since the Commission began enforcing the Do Not Call (DNC) provisions of the Telemarketing Sales Rule, the FTC has brought 135 enforcement actions seeking civil penalties, restitution for victims of telemarketing scams, and disgorgement of ill-gotten gains against 439 corporations and 356 individuals. As a result of the 125 cases resolved thus far, the Commission has collected more than $121 million in monetary relief for defrauded consumers and civil penalties.
The testimony also details FTC enforcement actions targeting robocall violators, noting that nearly all telemarketing robocalls – to both landlines and cell phones – have been illegal since September 1, 2009. Over the past three years, the FTC, often working with its law enforcement partners, has brought 11 new actions targeting defendants responsible for making billions of illegal robocalls.
The FTC's most recent action in the fight against illegal robocalls came just last month, when staff filed a complaint and motion for a preliminary injunction in federal district court alleging that Alliance Security and its founder, Jasjit "Jay" Gotra, are responsible for more than two million violations of the Telemarketing Sales Rule, including more than one million calls to consumers whose numbers are on the DNC Registry.
Alliance installs home security systems and makes outbound telemarketing calls to solicit sales. In addition to calling consumers on the Registry, the FTC alleged the defendants and their telemarketers hid their identity from callers, at times identifying themselves as being with a competitor, such as ADT. The complaint also charged Alliance and Gotra with performing unauthorized credit checks on consumers who received unsolicited telemarketing calls, in violation of the Fair Credit Reporting Act.
Another victory came in June 2017, when a federal district court in Illinois issued an order imposing the largest civil penalty ever in a DNC case – $280 million against satellite television provider Dish Network. The case charged Dish and its telemarketers with making tens of millions of calls – often robocalls – to consumers on the DNC Registry, as well as continuing to call consumers who had previously asked not to be called again.
The FTC actively coordinates with law enforcement partners, technical experts, industry, and other stakeholders – for example, providing input to the National Association of Attorneys General Do Not Call working group. The Commission also works closely with federal law enforcement partners to conduct robocall enforcement "sweeps." In addition, last month, the FTC and FCC co-hosted a Joint Policy Forum to discuss the regulatory and enforcement challenges posed by illegal robocalls, including Caller ID blocking and "neighbor spoofing."
The testimony explains the FTC's ongoing efforts to understand what is driving the volume of illegal robocalls and what can be done to develop effective technological solutions. Recognizing that law enforcement, while critical, is not enough to solve the problem, the FTC has aggressively sought new strategies in coordination with technical experts, industry, and other stakeholders.
Finally, the testimony details the Commission's new data initiatives to help facilitate technological solutions to stop illegal robocalls, the newly re-designed National DNC Registry Data Book, and the FTC's significant education efforts to help consumers avoid and prevent unwanted calls.
The Commission vote approving the testimony and its inclusion in the formal record was 2-0.