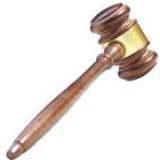 On May 21, 2018, federal district court judge Hon. P. Kevin Castel, issued his decision on post-verdict motions, filed by the City of New York, seeking to overturn the jury verdict and a new trial in the fatal police shooting case of Bah v. City of New York, et al.
Judge Castel denied the City's motion for a new trial and to overturn the jury verdict for claims against the City of New York and Defendant Detective Edwin Mateo. Judge Castel granted qualified immunity to ESU Lieutenant Michael Licitra.
Mr. Bah was killed in his home by NYPD officers on September 25, 2012. Mrs. Hawa Bah, Mr. Bah's mother, had called 911 for an ambulance to assist her to take Mr. Bah to the hospital as he was experiencing a mental health crisis. Instead of an ambulance, NYPD patrol officers and Emergency Services Unit officers arrived. Despite Mrs. Bah pleading with them not to, the officers forced their way into her son's apartment – against NYPD protocol and without a warrant. During the incident, three officers fired their guns at Mr. Bah and shot him eight times, killing him. Evidence shows that the fatal shot was fired at close range, to Mr. Bah's left temple.
Plaintiff's counsel Debra Cohen of Newman Ferrara LLP said, "We are very gratified that the Court has upheld the jury's verdict against Officer Mateo in this tragic case."
# # #
To view a copy of the decision, click this link: Memorandum.