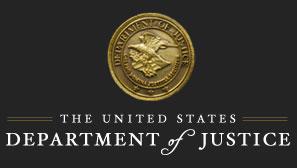 New York Man Sentenced to 17 Years in Prison for Attempted Murder of a Federal Officer
Fareed Mumuni, 23, of Staten Island, New York, was sentenced to 17 years in prison, to be followed by 10 years of supervised release. Mumuni pleaded guilty on Feb. 9, 2017 to all counts in an indictment charging him with conspiring and attempting to provide material support to the Islamic State of Iraq and al-Sham (ISIS), a designated foreign terrorist organization, assaulting and conspiring to assault federal officers, and attempted murder of federal officers.
Assistant Attorney General for National Security John C. Demers, U.S. Attorney Richard P. Donoghue for the Eastern District of New York, Assistant Director in Charge William F. Sweeney, Jr. of the FBI's New York Field Office, and Commissioner James P. O'Neill of the NYPD announced the sentence. The sentenced was issued by U.S. District Judge Margo K. Brodie.
"The women and men of law enforcement put their lives on the line to keep us safe every day. We will not tolerate attacks on them or plots to kill Americans," said Assistant Attorney General Demers. "I applaud the tireless efforts of the agents and prosecutors that led to the defendant's arrest and conviction. The National Security Division remains committed to defending our country and taking action against those who would harm it."
"Heroic American law enforcement officers remain locked in a life-and-death struggle with terrorists like Fareed Mumuni," said U.S. Attorney Donoghue. "We will do everything in our power to work with the FBI, the NYPD and all our Joint Terrorism Task Force partners to incapacitate terrorists and protect the American people. I commend the FBI Special Agents and Task Force Officers for doing an outstanding job in this case."
"Mumuni now follows a familiar path of like-minded individuals before him – to federal prison. His intent was clear, but our resolve to thwart individuals like this is even more resolute," said Assistant Director in Charge Sweeney. "I would like to thank the many JTTF agents and task force personnel, surveillance teams and FBI SWAT agents who interdicted Mumuni and his associates, often at great personal risk. Thank you for keeping our city safe."
As alleged in the indictment and in other court filings, Mumuni pledged allegiance to ISIS, and he and co-conspirator Munther Omar Saleh discussed and worked to raise money to travel to ISIS-controlled territories. Mumuni stated that if he were unable to travel to join ISIS, then he would fight in the United States.
Saleh informed ISIS attack facilitator Junaid Hussain that Saleh, Mumuni and three other coconspirators located in New York and New Jersey had confronted law enforcement officers who were surveilling them continuously. Saleh sought and received authorization from Junaid Hussain permitting Mumuni to conduct a suicide "martyrdom" attack by using a pressure-cooker bomb against law enforcement officers who were following the coconspirators and thus preventing them from traveling to join ISIS.
On June 17, 2015, during the execution of a search warrant at his residence in Staten Island, Mumuni charged at an FBI agent with a kitchen knife as the agents attempted to clear the house. Mumuni stabbed the FBI agent multiple times in the torso, using sufficient force to break off the tip of the knife. The agent was saved from serious injury or death only by his metal magazine carrier, which deflected and chipped the point of Mumuni's knife while Mumuni was thrusting it into the agent's side. Fortunately, the agent sustained only minor injuries.
This case was prosecuted by Assistant U.S. Attorneys Alexander A. Solomon, Douglas M. Pravda, and Ian C. Richardson, with assistance provided by Trial Attorneys Robert Sander and Justin Sher of the National Security Division's Counterterrorism Section.