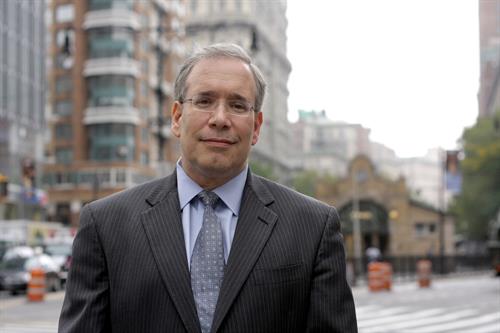 Comptroller Stringer: City Dragging its Feet on Over 1,000 City-Owned Properties, Despite Housing Crisis
While tens of thousands of permanently affordable homes could be built on city property, HPD is failing to act
Hundreds of city-owned properties sit vacant for up to 50 years
Stringer renews call for NYC land bank/land trust to build the next generation of affordable housing
As New York City faces an extraordinary housing crisis, Comptroller Scott M. Stringer released a new report that revealed that the Department of Housing Preservation and Development (HPD) is dragging its feet on building new affordable units on hundreds of empty, City-owned lots. Despite rents rising at a record pace, the Comptroller's follow-up review found that more than 1,000 city-owned properties—most of which the agency earmarked for residential development—continue to sit vacant, and that HPD is moving at a glacial pace in developing that land. Lacking realistic schedules to develop its own property, the City has owned up to 900 of these empty lots for at least 20 years and up to a half century.
This report is a follow-up to a groundbreaking 2016 audit by the Comptroller's Office on vacant lots owned by HPD, which found more than 1,100 City-owned properties, including many that could be used to build affordable housing were instead languishing, often vacant, and often eyesores in local neighborhoods. In 2016, the Comptroller also issued a report, Building an Affordable Future: The Promise of a New York City Land Bank, which outlined how the City could use a land bank to develop an estimated 57,000 units of permanently affordable housing units on those vacant lots and a smaller number of privately-owned, tax-delinquent properties. Those properties, through a land bank/land trust, could be used to develop housing, mitigate the homelessness crisis, and improve the availability of truly affordable units across the five boroughs.
"New Yorkers are struggling in an affordability crisis that touches us all. We're no longer just a tale of two cities – we're becoming a tale of two blocks, with luxury towers on one corner and struggling families on another. That means we need to leverage every resource we have to help working families get by. Our idea to engage non-profit developers to build 100 percent, permanently affordable units on city land could build the next generation of housing in New York City. We have the tools, but we just need the will from our own government. The ticket to the middle class cannot be a million dollar condo," Comptroller Stringer said. "Two years ago, as rents were skyrocketing, we counted vacant properties and gave the world a blueprint for what to do with them. HPD promised the public that hundreds of those properties would be developed in two years. Now, we've come back two years later, and we've uncovered that the agency's promises were as empty as these vacant lots. At a time when we face an affordability crisis, HPD is sitting on precious resources. And to make matters worse, we know that it has been willfully avoiding the truth for years."
Today's report showed that the Department of Housing Preservation and Development, the city agency charged with increasing the supply of affordable housing units across the city, sets specific time schedules for properties within their inventory to be developed. The review found, between September 2015 and September 2017:
Nearly 90 percent—of the vacant lots that were in its inventory two years ago remain undeveloped.
1,007 lots in our audit sample have remained in HPD's inventory, and have not been transferred to developers.
HPD transferred only 64 of the 1,125 lots for development.
HPD transferred only 54 of the 1,125 lots to other City agencies for use.
While HPD has previously claimed it had plans to develop several hundred lots, the agency did not meet its own target dates for nearly 80 percent of the properties that it projected would be transferred to developers through June 2017. Instead, it pushed most of the target dates for development further into the future. At the rate established in the past two years, it will take HPD approximately 17 years to transfer all 1,007 lots either for development or to another agency.
That track record directly contradicts the agency's response to Comptroller Stringer's audit in 2016, in which HPD said, "approximately 670 of these properties are suitable and feasible for residential development. Roughly 400 of these have been designated or are earmarked for developer designation within the next two years."
Based on the alarming findings, Comptroller Stringer reiterated his recommendation from two years ago that HPD set realistic timeframes for the transfer of vacant land in its inventory for residential development and document any delays in their schedules. Further, as the City faces a mounting affordability crisis and as more than 60,000 New Yorkers sleep nightly in homeless shelters, Comptroller Stringer called for the creation of a New York City land bank that could be used as a vehicle for the creation of tens of thousands of permanently affordable housing units. Specifically, a land bank could:
Make use of over 1,007 parcels of vacant City-owned land on persistently underutilized sites for residential development;
Create at least 50,000 units of permanent affordable housing;
The review also included recommendations for HPD:
HPD should develop and propose a realistic time schedule for transferring the City-owned lots in its inventory to developers or other City-agencies.
HPD should take into consideration the required interim steps and the time frames in which they should be completed when determining the time schedule for the transfers of the lots in its inventory. Those steps should include:
Selection of a developer for a specific site;
Submission of architectural plans by developer;
Approval of architectural plans;
Meeting with community representatives;
ULURP process;
Obtaining financing; and
Obtaining all necessary approvals from within HPD to proceed with the project and transfer the lots.
As it establishes a realistic schedule for the transfer and development of the vacant City-owned lots in its inventory, HPD should systematically track its progress in completing the required steps, document the reasons for deferrals of projected transfer dates, when applicable, and adjust the schedule based on the interim steps that remain to be completed and the time frames in which they should be completed.
To read Comptroller Stringer's follow-up review, click here.
To read Comptroller Stringer's full audit from 2016, click here.
To read Comptroller Stringer's full land bank proposal, click here.