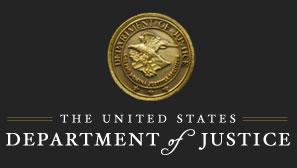 Oregon Pastor Sentenced to More Than 11 Years in Prison for Transporting Child Pornography
An Oregon man was sentenced today to serve 135 months in prison for transportation of child pornography, announced Acting Assistant Attorney General John P. Cronan of the Justice Department's Criminal Division and U.S. Attorney Bob Troyer of the District of Colorado.
James Parkhurst, 57, of Portland, Oregon, formerly a pastor, was sentenced by U.S. District Court Chief Judge Marcia S. Krieger, who also ordered him to serve 15 years of supervised release following his prison sentence. Parkhurst pleaded guilty on Nov. 16, 2017 to one count of transportation of child pornography.
According to court filings, Parkhurst traveled to Colorado and produced images of child pornography in August 2010 and then transported those images to his home in Michigan. According to admissions made in conjunction with the guilty plea, Parkhurst took three trips, including the one to Colorado in August 2010, where he took photographs of nude minors who were in his care. A forensic examination of the electronic devices seized from the defendant's Oregon residence in 2016 revealed hundreds of thousands of images and over 3,500 videos of minors in various stages of undress, including minors posed in sexually suggestive and erotic poses saved on the defendant's computer and external hard drives.
The U.S. Postal Inspection Service investigated this case with assistance from an investigative analyst in the Criminal Division's Child Exploitation and Obscenity Section (CEOS). The U.S. Attorney's Office of the District of Oregon also provided assistance in the investigation. This case was prosecuted by CEOS Trial Attorney Lauren S. Kupersmith and Assistant U.S. Attorney Alecia L. Riewerts of the District of Colorado."
This case was brought as part of Project Safe Childhood, a nationwide initiative to combat the growing epidemic of child sexual exploitation and abuse launched in May 2006 by the Department of Justice. Led by U.S. Attorneys' Offices and CEOS, Project Safe Childhood marshals federal, state and local resources to better locate, apprehend and prosecute individuals who exploit children via the Internet, as well as to identify and rescue victims. For more information about Project Safe Childhood, please visit www.justice.gov/psc.