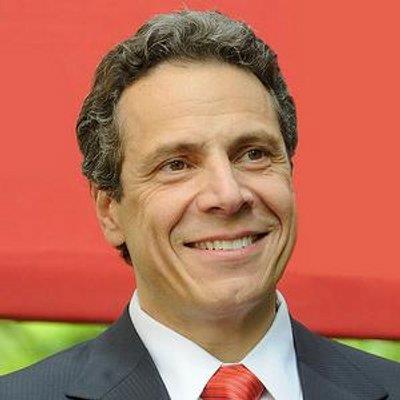 Governor Cuomo Announces 2018 Regional MWBE Opportunities Expo Series
Provides Minority- and Women-Owned Business Enterprises with Information and Resources to Help Them Grow and Continue to Create Jobs Across the State
New York State Hosting Events in Every Region Statewide
Governor Andrew M. Cuomo recently announced the 2018 Regional Minority- and Women-Owned Business Enterprises Opportunities Expo Series, which will take place in every region of New York State - ensuring that MWBE opportunities and resources are brought statewide. These twelve events will connect MWBEs with New York State agencies, expert resources, information on state projects and tools to access state opportunities.
"New York leads the nation in building access, opportunity and tools for minority and women owned businesses to thrive because our economy and our workforce are strongest when we rise together," Governor Cuomo said. "The 2018 MWBE Opportunities Expo builds on our ongoing efforts to grow an inclusive, vibrant economy that represents the great diversity of our state, and I urge any eligible entrepreneur to attend a workshop in their community."
The 2018 NYS Regional MWBE Opportunities Expo Series, sponsored by Empire State Development's Division of Minority and Women's Business Development, will feature workshops and panel discussions about New York State MWBE certification and business development resources. It will include the New York State MWBE BOOT CAMP, which links regional technical assistance resources to MWBEs, such as the Small Business Development Centers, Procurement & Technical Assistance Centers and the Entrepreneurial Assistance Program. The Expos will also include information about State-sponsored financial and technical assistance programs, including the New York State Surety Bond Assistance Program and the Bridge to Success Loan Program.
"As someone who helped start several women owned businesses, I know the challenges in finding capital and the many other barriers that exist," said Lieutenant Governor Kathy Hochul. "The annual MWBE Opportunities Expo will help break down barriers and help women and minority entrepreneurs take their business to the next level. New York has made unprecedented commitment to MWBEs by setting the highest utilization goal in the nation at 30 percent."
ESD President, CEO and Commissioner Howard Zemsky said, "The annual MWBE Opportunities Expo is an invaluable resource for small businesses and entrepreneurs seeking to increase their capacity and participation in the marketplace. Our economy is strongest when it is accessible and diverse, and we encourage businesses to visit their local expo event and learn more about how New York State's MWBE resources can help them grow and succeed."
Governor Cuomo has set the nation's highest goal for the utilization of MWBEs on New York State contracts at 30 percent, and under his leadership, the rate of utilization has increased nearly every year since 2011. For FY 16-17, the rate of MWBEs participating in State contracts increased to 27.2 percent, totaling more than $2.2 billion in State contracts. This rate of utilization not only reflects the highest percentage of State contracts awarded to MWBEs in the nation, but also the largest dollar value of contracts awarded. Under the Governor's leadership, more than 6,600 MWBEs have been newly certified since 2011. The New York State Directory of Certified Firms currently has more than 8,600 certified firms, and is one of the largest listings in the nation of MWBE firms ready, willing and able to perform on public contracts.
Senator James Sanders Jr., Chair of the NYS Task Force on MWBEs, said, "As the leader of the Senate Democratic Conference's MWBE Task Force, I believe we should be doing all we can to empower these entrepreneurs and level the playing field in a way that helps them realize their full potential. This expo series provides critical information to MWBEs about the certification process as well as available resources, and it is a worthy step forward by the Governor to meeting the state's 30 percent MWBE contracting goal. I look forward to continuing to work with the Governor in the future to meet and exceed that goal."
The 2018 Expo regional schedule is below:
Capital Region [TODAY]
Thursday, March 8
Empire State Plaza, Albany
Mid-Hudson
Friday, March 16
Touro College of Osteopathic Medicine
Middletown Campus
60 Prospect Avenue, Middletown
New York City
Friday, May 25
The Graduate Center, CUNY
365 5th Avenue, New York
Western New York
Friday, June 1
The University at Buffalo's Educational Opportunity Center
555 Ellicott Street, Buffalo
Southern Tier
Friday, June 15
Binghamton University
4400 Vestal Parkway East, Binghamton
Long Island
Tuesday, June 26
Stony Brook University
100 Nicolls Road, Stony Brook
Long Island
Thursday, June 28
SUNY Old Westbury
223 Store Hill Road, Old Westbury
Central New York
Thursday, July 10
Crowne Plaza
701 East Genesee Street, Syracuse
Mohawk Valley
Thursday, July 12
Mohawk Valley Community College
1101 Floyd Avenue, Rome
Finger Lakes
Tuesday, July 19
Rochester Educational Opportunity Center
161 Chestnut Street, Rochester
North Country
Tuesday, August 7
Jefferson Community College
1220 Coffeen Street, Watertown
North Country
Thursday, August 9
Clinton Community College
Stafford Technology Center
136 Clinton Point Drive, Plattsburgh
More information is available here.