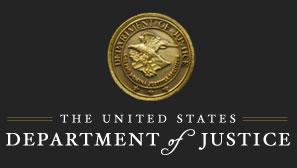 Department of Justice Announces Launch of National FOIA Portal
Today the Department of Justice launched its new redesign of FOIA.gov and the first iteration of the National FOIA Portal, a government-wide FOIA request portal that allows the public to submit a Freedom of Information Act (FOIA) request to any agency from a single place.
The FOIA Improvement Act of 2016 directed the Office of Management and Budget and the Department of Justice to build a "consolidated online request portal that allows a member of the public to submit a request for records . . . to any agency from a single website." The new portal was developed with a user-centric focus relying heavily on both public and agency feedback throughout the entire process.
"The Department is very proud of its unique role in advancing government wide FOIA administration and we are excited to provide this new resource to the public which will allow citizens to be even better informed about their government and the FOIA," said Melanie Ann Pustay, Director of the Office of Information Policy. "With over one hundred agencies subject to the FOIA and hundreds of thousands of requests made each year, we designed the National FOIA Portal to improve FOIA for both agencies and the public. This is just the first iteration of the Portal and we welcome feedback from users as we continue to build on this effort. "
The new National FOIA portal provides customized forms for each agency to help requesters understand and submit requests more easily. The site will also provide insight into the FOIA process including what to do before submitting a FOIA request, how to submit a request, and what happens after submitting a request. The site also centralizes and provides a wealth of agency specific resources that are helpful to requesters, such as a description of each agency and links to their FOIA website, FOIA Reference Guide, FOIA regulations, and the FOIA Library.
"The National FOIA portal exemplifies our efforts to consolidate common services with the scalability and security available in a modern cloud-based platform and allows us to rapidly deliver capabilities to improve the user experience", said Joseph Klimavicz, Department of Justice Chief Information Officer. "The Department is committed to continuously improving and modernizing the way citizens interact with our services."
The launch of the National FOIA portal was made possible with the support of the Office of Management and Budget and by efforts led by the Department of Justice's Office of Information Policy and Chief Information Office in partnership with the General Services Administration's (GSA) 18F team.
"18F is proud to have worked with DOJ on researching, designing, and building the new National FOIA portal," said GSA's 18F Acting Executive Director Rebecca Piazza. "They've been excellent partners in ensuring this valuable tool meets the needs of agency FOIA offices and the public."