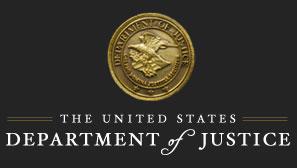 19 Members and Associates of Tennessee Mongols Motorcycle Gang Charged With Racketeering Conspiracy Including Murder and Kidnapping
A 62-count second-superseding indictment was returned by a federal grand jury in Nashville, Tennessee, charging 19 members and associates of the Clarksville, Tennessee chapter of the Mongols Motorcycle Gang with various federal crimes, including racketeering conspiracy, murder in aid of racketeering, attempted murder, kidnapping, robbery, large-scale drug trafficking, and other crimes, announced Acting Assistant Attorney General John P. Cronan of the Justice Department's Criminal Division and U.S. Attorney Don Cochran of the Middle District of Tennessee.
Yesterday's indictment charges four additional members and associates of the Clarksville Mongols with kidnapping, murder, and additional crimes. Fifteen members and associates of the Clarksville Mongols were charged in January 2018. The four additional defendants are: William Nelper, aka Flip, 49, of Trenton, Kentucky; William Boylston, aka JC, 27; Jason Meyerholz, aka Country, 43; and Christopher Wilson, 35, all of Clarksville, Tennessee.
This indictment alleges that, among other crimes, on Nov. 19, 2017, Boylston, Meyerholz, and Wilson kidnapped Stephen Cole, a member of the Clarksville Mongols, at gunpoint, stripped him of his personal property, including his shoes, wallet and cell phones. Boylston and Meyerholz then transported Cole to Nelper's residence in Trenton, where they murdered him, disposed of his body, and burned evidence of the crimes. All four defendants are charged with the kidnapping of Cole that resulted in his death.
The indictment also charges Nelper, Boylston, and Meyerholz with murdering Stephen Cole in aid of Racketeering, and charges Nelper with large-scale drug trafficking and money laundering.
An indictment is merely an accusation and all defendants are presumed innocent until proven guilty in a court of law.
This case is being investigated by the Bureau of Alcohol, Tobacco, Firearms & Explosives and the Clarksville Police Department. Trial Attorney Robert Tully of the Criminal Division's Organized Crime and Gang Section and Assistant U.S. Attorney Katy Risinger of the Middle District of Tennessee are prosecuting the case.