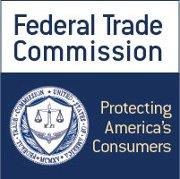 Defendants Settle FTC Charges in 'Money Now Funding' Credit Card Laundering Scheme
Michael Abdelmesseh and KMA Merchant Services LLC have agreed to settle a Federal Trade Commission lawsuit for laundering credit card charges for Money Now Funding (MNF), a business opportunity scheme that falsely promised consumers they would make thousands of dollars helping small businesses get loans.
In 2015, the MNF defendants were banned from selling business or work-at-home opportunities under court orders obtained by the FTC. In 2017, the FTC charged Abdelmesseh and KMA with helping MNF access credit card networks via fraudulent applications in the names of more than 40 fictitious MNF companies, in violation of the FTC Act and the FTC's Telemarketing Sales Rule (TSR).
Under the settlement order, Abdelmesseh and KMA are banned from payment processing or acting as an Independent Sales Organization or sales agent, and they are prohibited from engaging in credit card laundering.
The order imposes a judgment of more than $1.3 million that will be suspended due to the settling defendants' inability to pay. The full judgment will become due immediately if they are found to have misrepresented their financial condition.
In addition to the settlement order announced today, the FTC also announces that it is seeking to amend its 2017 complaint to add one count of assisting and facilitating violations of the TSR.
Litigation continues against the remaining defendants.
The Commission vote approving the proposed amended complaint and stipulated final order against Abdelmesseh and KMA Merchant Services LLC was 2-0. The FTC filed the proposed amended complaint and order in the U.S. District Court for the District of Arizona.
NOTE: Stipulated final orders or injunctions have the force of law when approved and signed by the District Court judge.