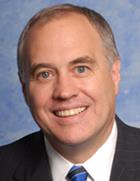 DiNapoli: Environmental Protection Fund Spending Reflects Historic State Commitment
Resources Beyond Dedicated Revenues May Be Needed In Coming Years
Disbursements from New York's Environmental Protection Fund (EPF), one of the state's most important funding sources for preserving open space, protecting water quality and improving parks and waterfronts, are at an all-time high, but spending in future years is expected to require additional resources beyond the EPF's dedicated revenues, according to a report released by State Comptroller Thomas P. DiNapoli.
"Twenty-five years ago, the state established a permanent fund with dedicated revenues to protect New York's environmental, recreational and other natural resources," DiNapoli said. "Historic high levels of EPF spending in recent years underscore the fund's vital role in preserving the environment for all New Yorkers. We must ensure its sustainability as a dedicated funding stream to continue investment in these precious resources for future generations."
In State Fiscal Year (SFY) 2016-17, EPF appropriations reached an all-time high of $302 million. A $300 million appropriation was included in this year's Enacted State Budget and the proposed Capital Plan projects $300 million in appropriations in each of the next five fiscal years. Actual spending levels are at historic highs, as well.
Still, increased reliance on nonrecurring revenues, other General Fund receipts and borrowing could make the EPF susceptible to unexpected cuts, the report found. The General Fund, the state's primary operating fund, is used as a resource for responding to various budgetary pressures and the state's statutory debt capacity is now constrained.
Historically, the EPF's cash disbursements have lagged behind authorized spending levels. Over its life, more than $953 million has been diverted from the EPF to the General Fund for budget relief. While about one-third of this was replaced with borrowed funds, $507.2 million, or nearly 15 percent of total appropriations through SFY 2016-17, has not been replenished, the report found.
The level of EPF appropriations, which establish authorized spending limits, reached a historic high in SFY 2016-17, at $302 million, as did actual spending, which totaled $195.6 million. The General Fund support helped make possible the record spending from the EPF that occurred in SFY 2016-17. Without these transfers, resources from the fund's dedicated revenues would have been insufficient to support the actual level of spending that occurred in SFY 2016-17.
Average annual disbursements are projected to be $242.4 million over the six years ending in SFY 2022-23. Based on projections of future dedicated revenues, additional General Fund transfers beyond those currently included in the state's Financial Plan or other funding sources will be required to meet projected EPF disbursements in coming years. The proposed Capital Plan indicates that bonds will be issued for the EPF during the coming five-year period.
Under state law, certain revenue streams are to be deposited into the EPF including: revenue, interest and penalties collected under the state's Real Estate Transfer Tax (RETT); a portion of unclaimed bottle and can deposits; certain penalties collected for violations of the state's container deposit law; and service charges associated with conservation-themed license plates. The RETT, comprising nearly 79 percent of total EPF receipts since the EPF's establishment through SFY 2016-17, has been by far the largest single source of dedicated funding for the EPF.
The EPF received General Fund support of $5 million in SFY 2014-15, $23 million in SFY 2015-16 and $146 million in SFY 2016-17, the last largely reflecting $120 million in funding from extraordinary monetary settlements the state realized from financial institutions. General Fund transfers made up 26 percent of total fund revenues over this period.
EPF appropriations totaled $3.4 billion from its creation in 1993 through the state's fiscal year that ended March 31, 2017. Of this, some $2.6 billion had been spent on environmental protection, parks and other related programs.
The balance in the EPF at the end of SFY 2016-17 was $147.2 million, the highest level in 15 years.
A recent DiNapoli audit found that the Department of Taxation and Finance was not adequately monitoring and enforcing controls over deposit initiators' management and repayment of unclaimed container deposits. The shortcomings in the department's oversight could be depriving the EPF of funds to which it is entitled. Improved efforts to collect the state's share of unclaimed bottle deposits by the tax department could provide additional resources to support the EPF.
Projects supported by the EPF include municipal park improvements, waterfront revitalization, and protection and preservation of open space and farmland. In addition, the Fund has: supported farm, municipal and nonprofit initiatives to reduce water pollution and otherwise improve the quality of water bodies; assisted municipal recycling and waste reduction programs; funded efforts to control invasive species; financed the stewardship of parks and other state lands; and provided aid to zoos, aquaria and botanical gardens.
Read the report, or go to: http://www.osc.state.ny.us/reports/environmental/epf-report-3-2-18.pdf