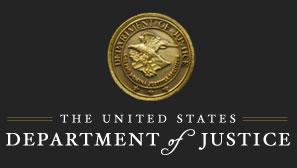 Former Virginia Attorney Sentenced to 7 Years in Prison for Laundering and Attempting to Launder Over $2 Million
A former Vienna, Virginia attorney was sentenced to 84 months in prison for conspiring to launder over $2 million dollars derived from a business email compromise scheme and for attempting to launder funds he believed to be the proceeds of smuggling illegal aliens into the United States and trafficking firearms in Africa.
Acting Assistant Attorney General John P. Cronan of the Justice Department's Criminal Division, Acting U.S. Attorney Tracy Doherty-McCormick of the Eastern District of Virginia and Special Agent in Charge Patrick J. Lechleitner of U.S. Immigration and Customs Enforcement's Homeland Security Investigations (HSI) Washington, D.C., made the announcement after Ho was sentenced by U.S. District Judge Leonie M. Brinkema.
Raymond Juiwen Ho, 48, pleaded guilty on Oct. 19, 2017 to one count of conspiracy to commit money laundering and one count of money laundering. According to court documents, from at least March 2013 to February 2017, Ho engaged in a large-scale money laundering scheme that resulted in millions of dollars being moved through bank accounts (some of which were attorney trust accounts) that Ho or his co-conspirators controlled. Specifically, between July and November 2014, Ho participated in a conspiracy in which co-conspirators sent emails from compromised or imitation accounts that duped victims into transferring money to accounts controlled by Ho and others. Ho then laundered these stolen funds, moving them through and to accounts located in the United States and abroad. Ho, who recruited others to aid his laundering activities, laundered over $2 million in unlawfully obtained funds.
Ho engaged in his money laundering business despite multiple instances of banks closing his accounts due to fraud and inquires by law enforcement. Eventually, in November 2015, HSI initiated an operation in which undercover HSI agents sought Ho's assistance in moving the proceeds of human smuggling and firearms trafficking between bank accounts located in the United States and overseas. Ho engaged in four such transactions between December 2015 and June 2016, involving over $175,000 that he believed were the proceeds of the illegal smuggling and firearms trafficking activity.
Throughout the criminal conduct described above, Ho was a practicing attorney for an intellectual property law firm based in Washington, D.C. As part of this case, he has surrendered his bar licenses from Georgia and the District of Columbia.
The investigation was conducted by HSI Washington, DC. Senior Counsels Ryan K. Dickey and James S. Yoon of the Criminal Division's Computer Crime and Intellectual Property Section, Assistant U.S. Attorney Alexander P. Berrang of the Eastern District of Virginia and Trial Attorney Kendrack D. Lewis and Former Trial Attorney Elizabeth Wright of the Criminal Division's Money Laundering and Asset Recovery Section investigated and prosecuted the case. Former Assistant U.S. Attorney Alexander Nguyen and former Special Assistant U.S. Attorney Joseph V. Longobardo provided assistance investigating the case.