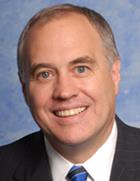 DiNapoli Reaches Agreement With Mattel Inc. on Political Spending Disclosure
New York State Comptroller Thomas P. DiNapoli today announced that Mattel Inc., one of the world's largest toy manufacturers, has agreed to the New York State Common Retirement Fund's (Fund) request that they publicly report on and adopt board oversight of all direct and indirect corporate political spending.
As a result of the agreement, the Fund withdrew the shareholder proposal it had filed for consideration at the company's annual stockholders' meeting.
"I commend Mattel for agreeing to voluntarily disclose its political spending," said DiNapoli. "This new level of transparency helps shareholders determine if companies are using their investments in ways that benefit long-term value or if they are putting the company's bottom line at risk."
"The Mattel agreement brings to 161 the number of companies that have reached political disclosure and accountability agreements with shareholders," said Bruce Freed, president of the Center for Political Accountability which has worked with the Fund since 2011 to make this policy the norm. "Comptroller DiNapoli is a leader in bringing sunlight to corporate electoral spending."
Since the U.S. Supreme Court's Citizens United ruling in 2010, DiNapoli has made it a priority to engage the Fund's portfolio companies to disclose their political spending. The shareholder proposals filed by the Fund ask companies for comprehensive and public reports that list their corporate spending on candidates, political parties, ballot measures, any direct or indirect state and federal lobbying, payments to any trade associations used for political purposes, and payments made to any organization that writes and endorses model legislation.
Last year, DiNapoli filed a shareholder proposal on behalf of the Fund that asked Mattel to report annually on its monetary and non-monetary corporate political contributions and expenditures, as well as the amount paid to political candidates, parties, organizations and committees. The proposal was withdrawn when Mattel agreed to post corporate political expenditure information to its website starting with 2017 spending data.
The Fund holds shares of Mattel with an estimated market value of $21.6 million as of Jan. 31, 2018. Mattel's portfolio includes Barbie, Hot Wheels, American Girl and Fisher-Price brand products.
Three dozen companies have previously adopted or agreed to adopt political spending disclosure procedures pursuant to an agreement with the Fund or as a result of a significant shareholder vote in support of the Fund's proposal:
2017
Goodyear Tire and Rubber Co.
Nisource Inc.
2016
J.M. Smucker Co.
Centerpoint Energy
Coca Cola Enterprises
Raytheon
Union Pacific
Waste Management
2015
Dean Foods
Delta Airlines
Eastman Chemical
H&R Block
Marathon Oil
U.S. Steel
Valero Energy
2014
Comcast Corp.
CF Industries
Peabody Energy
2013
Dr. Pepper Snapple Group
Harley-Davidson Inc.
KeyCorp
Noble Energy Inc.
PepsiCo Inc.
Plum Creek Timber Company Inc.
Qualcomm Inc.
Southwest Airlines Co.
2012
CSX Corporation
The Kroger Co.
PG&E Corporation
Reynolds American, Inc.
R. R. Donnelley & Sons Company
Safeway, Inc.
Sempra Energy
2011
Limited Brands
Marriott International Inc.
Yum! Brands Inc.
About the New York State Common Retirement Fund
The New York State Common Retirement Fund is the third largest public pension fund in the United States, with an estimated $209.1 billion in assets under management as of Dec. 31, 2017. The Fund holds and invests the assets of the New York State and Local Retirement System on behalf of more than one million state and local government employees and retirees and their beneficiaries. The Fund has a diversified portfolio of public and private equities, fixed income, real estate and alternative instruments.