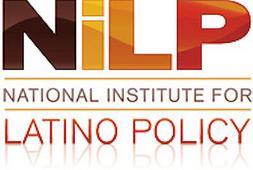 reVolver Podcasts'
Latinos Out Loud! (LOL!) Intreview
Junot Diaz Has a
Mean Sense of Humor
and Can Curse Like a Mother
While Giving Real Insights,
Writing and Latinos in the Media!
The NiLP Report (March 10, 2018)
To listen to the Junot Diaz interview,
This week's guest on Latinos Out Loud! is Pulitzer Prize winning Author and Professor, Junot Diaz, who keeps it real and shares tidbits on his creative process, thoughts on Hollywood, and tells us all about his new children's book about an Afro-Latina, "Island Born".
In addition, on this, Episode 10 of the new season on reVolver, Juan Bago recaps his trip to the motherland, and reports back on the latest Dominican scam where some aren't keeping it "wheel" and rolling their way up the jet way for first dibs at the overhead compartments. Rachel la Loca shares her cute and cuddly experience interviewing rapper Bad Bunny for Pero Like/BuzzFeed.
On this week's "Bochinche Bites", Jaime aka the President of the "Bachelor Nation" fan club, shares secrets via a new tell-all book about the TV series. He also shares friggin' poll results that discloses New York, as the accent voted most friggin' sexiest.
This week in Frank's absence, LOL intern, Eddie V. fills in for "Frankspiracy News" and reports on the Cuban government discovering a ship that disappeared over 90 years ago in the Bermuda Triangle. In other fake news, food chain, Cali Burger, hired a robot that is capable of flipping 300 hamburgers an hour.
Tickets to see Loca in The Bragging Rights Sketch Comedy Show
https://thepit-nyc.com/event/2018-03-09-bragging-rights
Junot Diaz's New Book
https://www.amazon.com/Islandborn-Junot-D%C3%ADaz/dp/0735229864
About Latinos Out Loud!
New to the reVolver Network of podcasts "Latinos Out Loud"-a weekly show with sketch comedians Rachel La Loca, Juan Bago, JFernz and Frank Nibbs that features improv bits, pranks, character segments, guest interviews and more. We are the the voice of Latinos today, and we are just starting to get loud!
Get ready to hear a slew of voices, jokes on pop culture, personal and uplifting stories, and more from this group who's natural chemistry is based on over 15 years of friendship. Packed with positivism and laughter, as well as interviewees who inspire, LOL is here to move Latinos forward, while making them laugh. To subscribe, click here.
_______________________________________________________________________________________________________
The NiLP Report on Latino Policy & Politics is an online information service provided by the National Institute for Latino Policy. For further information, visit www.latinopolicy. org. Send comments to editor@latinopolicy.org.