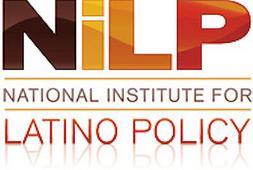 NiLPnote: NiLP has had a longterm concern about the extreme underrepresentation of Latinos in the New York State government workforce. This concern has included New York's massive State University of New York system. Of SUNY's 64 colleges and university centers, only one has a Latino president (1.5 percent of all SUNY presidents). While Latinos make up 19 percent of New York State's population, Latino student enrollment in SUNY is 56,311, or 13 percent of the total (and 8 percent of the enrollment in all online courses).
We asked Dr. Ricardo Azziz to describe SUNY's response to the specific problem of Latino underrepresentation in SUNY leadership. Below is his overview of the newly-established SUNY Hispanic Leadership Institute (HLI).
---Angelo Falcón
NiLP Guest Commentary
The Hispanic Leadership Institute at the State University of New York
By Ricardo Azziz
The NiLP Report
Last year, New York Governor Andrew Cuomo, Assemblyman Marcos Crespo and the leadership of the New York State Assembly Puerto Rican & Hispanic Task Force and of the State University of New York (SUNY) worked together to establish the SUNY Hispanic Leadership Institute (HLI). All recognized the need to, and are strong advocates for, diversifying and strengthening the pipeline of Hispanic/Latinx leaders within SUNY and beyond. The SUNY HLI is designed to identify, foster, and support the development and retention of current and emerging Hispanic/Latinx leaders to foster an increasingly diverse university system and nation. The SUNY HLI officially began in January 2018 with an inaugural class of twelve Fellows.
Why a SUNY HLI?
First, because higher education matters. It matters for economic mobility and impact, current and future employment, innovation and discovery, national competiveness, to ensure a thoughtful, knowledgeable and global citizenry, foundations of a true democracy, and so much more.
Second, because diverse leadership in higher education matters. Diverse leadership, of course, matters for reasons of fairness and equity. As our nation's population changes, so should the leadership that represents it; leadership who may be in a better position to understand and share these populations' concerns and challenges, and who may better understand how to create a more diverse administration, faculty, and student body. Because most students, of color or not, prefer campuses with significant diversity. Because diversity of leadership enriches and expands options and ideas. And because there is no more powerful weapon against the bigotry, discrimination, and segregation that still afflicts our nation than seeing a strong, effective, and diverse roster of leaders in action.
Third, because it simply is good business. As the nation's colleges and universities strive to address widespread declines in enrollment, a cohort of Hispanic students, their families, and their communities possess great potential for closing the enrollment gap. Hispanics who are currently not engaging in post-secondary education at the rate they should, although they seem to understand the value of higher education in creating a better life for themselves and their families more than other groups. And because increasing enrollment depends - to a great degree - on enhancing current students' retention and progression. While many leaders in higher education, regardless of color or ethnicity, are strong advocates for diversity and inclusion, the presence of Hispanic/Latinx leaders as not only members of their communities, but also as role models, may be able to better advance the twin challenges of Hispanic recruitment and retention/progression more effectively.
Fourth, because ensuring a diverse leadership in higher education requires developing a pipeline of emerging, prepared, and ready leaders of diverse backgrounds and cultures. Developing a pipeline of leaders is not just identifying individuals that are of diverse backgrounds and who want to serve as leaders; leadership is so much more. Leadership is a learned skill - both mental and physical. Leadership is a mindset, a life-long commitment. And leadership is a broad set of skills and knowledge. Cumulatively, it is the skills, knowledge, mindset, and commitment that allows individuals to lead effectively in complex and complicated institutions and enterprises. And so the SUNY HLI aims to help develop a pipeline of trained, developed, and skilled Hispanic/Latinx leaders.
Finally, because achieving the benefits in student recruitment and educational success, and in individual understanding and tolerance, requires that we have role models.While mentors and advisors can, and perhaps should, be of any gender, sexual orientation, ethnicity, race, or religion, role models are those individuals that look and seem like us, that have shared our experiences and pain, our sense of discrimination, and unfairness. Role models are those we look up to and want to emulate. And most importantly, role models are those that define the possibilities, and limits, of what we can do and be.
Role models are not only critical to start addressing those self-defeating stereotypes plaguing minority students, but also to address the prejudices of others. Because when non-minority students never see a minority in a position of leadership or authority, it simply reinforces whatever prejudice they may already have. And so the SUNY HLI aims to not only foster the development of a diverse pipeline of higher education leaders, but to also ensure the creation of role models that students, faculty, and other leaders can emulate to understand the possibilities of their careers and potential.
How Well Are We Doing as a Nation
Ensuring an Ethnically and Racially
Diverse Leadership in Higher Education?
Not very well indeed is the answer.While we understand that leadership in higher education does not solely imply the university or college president, because there are many other individuals within the post-secondary enterprise who are important for the lives of students, and their families, as well as faculty (and staff?), as the president, it is instructional to review the data from the 2017 American Council of Education (ACE) President Survey.
The ACE President Survey observed that the portion of minority presidents grew modestly to 16.8% in 2016, up from 12.6% in 2011 and 13.6% in 2006. However, we should recognize that the proportion of minority presidents is not uniform across institutions; it is higher at minority-serving institutions, public institutions, and community colleges. If we exclude minority-serving institutions, just 11% of all institutions in the ACE President survey were headed by minority presidents, although, and perhaps concerning, fewer minority-serving institutions were led by minority presidents in 2016 (36% in 2016 vs. 53% in 2011).
In 2016, 22.3% of public institutions were led by minority presidents, while only 10.6% of private nonprofit institutions were. Finally, slightly more than 20% of community college presidents were minorities in 2016, up from 12.7% in 2011; in 2016, 18%, 15%, and 14.9% of presidents at doctoral-granting, master's-granting, and bachelor's-degree granting institutions were minorities.
Most importantly, almost all of the growth between 2011 and 2016 in the proportion of minority college/university presidents came from the increase in African-American presidents, which rose from 5.9% in 2011 to 7.9% in 2016. Alternatively, the portion of Hispanic/Latinx college or university presidents was relatively unchanged (3.9% in 2016 and 3.8% in 2011), as was the percentage of American Indian/Alaska Native presidents (0.7% in 2016 and 0.8% in 2011). Additionally, the proportion of female Hispanic presidents fell to 21.7% in 2016, from 38.7% in 2011. In contrast, the percentage of female white presidents rose from 25.1% to 30.1% and the proportion of female African-American presidents remained steady at about one-third.
Thus, the results of this survey suggest there is much work to be done to ensure a more diverse leadership in higher education in our nation. Work that the SUNY HLI is beginning to contribute to.
The SUNY HLI
The SUNY HLI represents a partnership between the SUNY Strategic Academic & Innovative Leadership (SAIL) Institute, directed by Dr. Jason Lane, and the SUNY Office of Diversity, Equity and Inclusion, directed by Dr. Carlos N. Medina. It also operates under the guidance of an Advisory Council, whose members are appointed by Governor Cuomo and SUNY.
The HLI offers two leadership training tracks. Institute Fellows undergo an intensive six-month leadership development experience including two personal leadership skills assessments; individualized mentoring; participation in the SAIL Winter Leadership Retreat and the SAIL Executive Leadership Academy, among other courses; regular journal and literature reviews; and much more. Additionally, two to three Fellows-in-Residence yearly will be afforded a 12-month experience. In addition to the six-month intensive training experience that all Fellows receive, Fellows-in-Residence will spend time shadowing leaders at SUNY System Administration and at different SUNY campuses to gain more real world experience. These Fellows-in-Residence will also be eligible for up to a 50% effort buyout from their current responsibilities to engage in the unique expanded leadership experience.
The SUNY HLI program operates with the following principles in mind:
We are developing a pipeline of not only Hispanic/Latinx leaders, but also Hispanic/Latinx role models.
We will foster the development of Hispanic/Latinx leaders not only for SUNY, but for New York State and beyond.
We not only will focus on the development of general leadership skills, but also on addressing the unique challenges of being a Hispanic/Latinx leader in the United States and in higher education.
We will aim to maximize leadership skills, balancing authenticity with assimilation and administrative fit.
We will strive to individualize training and experience.
We will aim to address equity, not only in ethnicity, race, and culture, but also in gender.
We will endeavor to develop and foster long-term relationships with our Fellows.
We will work collaboratively with, and gain from, the broader Hispanic/Latinx community in New York State and beyond.
We will develop the Institute as a resource for understanding the challenges of, and the best practices for, fostering Hispanics/Latinx leaders in higher education.
We will work to continuously improve by evaluating, assessing, and updating the program.
With this in mind, the SUNY HLI is moving forward with the vision of becoming a nationally recognized, effective, and high quality center of excellence for the identification, development, and retention of current and emerging Hispanic/Latinx leaders in higher education.
Ricardo Azziz, MD, MPH, MBA, an educator-scientist-physician-executive, is Chief Officer of Academic Health and Hospital Affairs of the the State University of New York (SUNY) System Administration in Albany, New York. He previously served as founding President of Georgia Regents University (GRU) and founding CEO of the Georgia Regents Health System. He has been a creative force in the fields of science, clinical medicine and art, and has served as transformational leader in the arenas of translational research, academic medicine, higher education, and healthcare. He is of Uruguayan heritage and can be reached at Ricardo.azziz@suny.edu.
_________________________________________________________________________________________
The NiLP Report on Latino Policy & Politics is an online information service provided by the National Institute for Latino Policy. For further information, visit www.latinopolicy. org. Send comments to editor@latinopolicy.org.