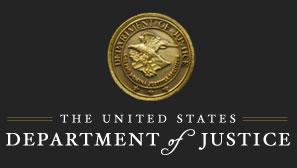 Former Las Vegas City Councilman Pleads Guilty to Wire Fraud
A former Las Vegas City Councilman pleaded guilty to orchestrating a scheme to steal tens of thousands of dollars from his reelection campaign, announced Acting Assistant Attorney General John P. Cronan of the Justice Department's Criminal Division, U.S. Attorney Dayle Elieson of the District of Nevada and Special Agent in Charge Aaron C. Rouse of the FBI's Las Vegas Field Office.
Ricki Barlow, 46, of Las Vegas, Nevada, pleaded guilty to one count of wire fraud before U.S. District Judge Andrew P. Gordon of the District of Nevada. Sentencing is set for May 31.
"Rather than serving the community he was elected to represent, Ricki Barlow abused his position of trust and concocted a scheme to line his own pockets," said Acting Assistant Attorney General Cronan. "Corruption at any level of the government harms the community by undermining the public's confidence in their elected leaders and government. Because the effects of corruption are so corrosive, the Justice Department and our law enforcement partners are committed to vigorously investigating and prosecuting official corruption wherever it exists."
"No one, including elected officials, is above the law," said U.S. Attorney Elieson. "The defendant violated his oath of office and the public's trust for his personal gain. The U.S. Attorney's Office is committed to protecting the community and to the vigorous prosecution of all who seek to personally enrich themselves at the public's expense."
"The public trust must be something that is cherished by all who serve in positions of public office," said Special Agent in Charge Rouse. "Sadly, Mr. Barlow abused his position for personal gain. The FBI will continue to root out public corruption where it exists. If you are in the community and are aware of an elected or appointed official engaging in illegal conduct, I encourage you to notify the FBI or U.S. Attorney's Office."
According to admissions made in connection with his guilty plea, Barlow was a candidate for re-election to the Las Vegas City Council in 2015, for which Barlow solicited donations from members of the Las Vegas community to his campaign, Ricki Barlow for City Council. According to Barlow's admissions, the campaign treasurer managed the campaign finances through a bank account independent of Barlow, but Barlow maintained ultimate authority over the spending of campaign funds, including how much to pay campaign vendors. In order to secretly divert campaign funds to himself, Barlow admitted to orchestrating a kickback scheme whereby he hired friends and associates to work as campaign vendors, submit inflated invoices at his direction, and then kick back to Barlow approximately half of their campaign paychecks, typically in the form of cash. Barlow admitted to secretly diverting $49,125 in campaign funds for his own personal use and benefit through the kickback scheme.
Barlow also admitted to accepting an additional $17,000 in cash campaign contributions that he never reported to his campaign treasurer or transmitted to the campaign. Instead, Barlow admitted that he diverted the campaign contributions for his own personal use.
To conceal the scheme to steal campaign funds, Barlow admitted to causing his campaign to submit false campaign finance reports to the Nevada Secretary of State.
The FBI investigated the case. Trial Attorney Ryan J. Ellersick of the Criminal Division's Public Integrity Section and Assistant U.S. Attorney Daniel R. Schiess of the District of Nevada are prosecuting the case.