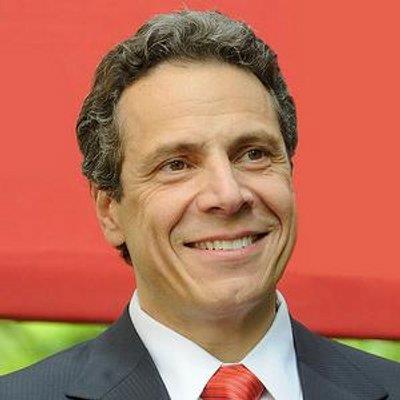 Governor Cuomo Announces Completion of Largest Community Solar Project in New York State
More Than 350 Households and Small Businesses to Benefit from Sullivan County's 2.7 Megawatt Solar Array
Project Supports Governor Cuomo's Mandate of 50 Percent of Electricity to Come from Renewable Energy by 2030
Governor Andrew M. Cuomo recently announced the completion of the state's largest community solar project which will result in reduced energy bills for more than 350 households and small businesses. The 2.7-megawatt solar array, located in Sullivan County, is critical to supporting Governor Cuomo's mandate for half of all electricity consumed to come from renewable energy sources by 2030.
"An investment in renewable energy is an investment in the future and sustainability of New York's environment, and the overall health of this state," Governor Cuomo said. "This Sullivan County project will deliver energy savings to residents throughout the Mid-Hudson Valley region, while supporting the establishment of a cleaner, greener New York for all."
The solar array is located in Callicoon, Sullivan County and includes approximately 9,800 solar panels. The project will reduce greenhouse gases by 1,670 metric tons annually, the equivalent to taking approximately 360 cars off the road.
The Sullivan County project is owned by Delaware River Solar. It received nearly $1.3 million in funding through Governor Cuomo's $1 billion NY-Sun initiative, which is building a self-sustaining solar industry in New York State. The New York State Energy Research and Development Authority administers the NY-Suninitiative.
These community-based projects increase access to solar in areas where residents may or may not own property or have room to install solar panels at their location by enabling them to subscribe to a local community solar project. Once households and businesses subscribe, energy is still delivered through their regular electric provider while the power produced from the solar array is fed directly back to the electric grid. As a result, the grid is supplied with clean, renewable energy while subscribers get credit on their electric bills.
In February, Governor Cuomo announced that solar power in New York increased more than 1,000 percent from December 2011 to December 2017, leveraging more than $2.8 billion in private investments. There are more than 12,000 people engaged in solar jobs across New York.
Richard Kauffman, Chairman for Energy and Finance, New York, said, "Under Governor Cuomo, our community solar initiatives are growing across the state like the one announced today in Sullivan County. Even those who cannot install solar on their own roofs can reap the benefits of cleaner and more affordable energy and save on costs and help us all combat climate change."
Alicia Barton, President andCEO, NYSERDA said, "New Yorkers are once again joining Governor Cuomo's commitment to fighting climate change and protecting our environment as we march towards meeting his nation-leading commitments to adoption of renewable energy. I commend all of the Sullivan County community solar subscribers for taking part in solar energy projects like this one that are not only reducing harmful carbon emissions, but creating thousands of jobs and spurring local investments all across our state."
Chairman of the Senate Energy & Telecommunications Committee Joseph A. Griffo said, "It is important that we continue to seek ways to produce energy from as many sources as possible. I am hopeful that this solar array will help us to increase our renewable energy generation while also providing consumers and businesses who choose to take part with a reduction to their energy costs."
Chairman of the Assembly's Committee on Energy Michael J. Cusick said, "Once again, New York State accomplished an enormous milestone, with concerns to reducing greenhouse gas emission, by completing the state's largest community solar project. This project demonstrates that our state is on track to reach our renewable energy goal by 2030. Thank you to Governor Andrew Cuomo and the New York State Energy Research and Development Authority for progressively working to steer us in the right direction."
Sullivan County Legislature Chairman Luis A. Alvarez said, "The completion of this precedent-setting array demonstrates both the Governor's commitment to a 'green' New York and the Sullivan County Legislature's commitment to a 'green' Sullivan County. We are taking the lead in advancing affordable renewable energy solutions, as well as in promoting community solar that benefits users and taxpayers simultaneously. Indeed, our Industrial Development Agency's innovative Community Distributed Generation Program has become a statewide model in how to encourage the growth of community solar while enhancing the tax base. This is a hometown success in every respect, and I'm thrilled to witness its debut."
Rich Winter, CEO, Delaware River Solar said, "We are excited that our first community solar array is in our home town of Callicoon, New York. And we are very gratified by all the local support as evidenced by the fact 82 percent of the power is subscribed by people in Sullivan County and 52 percent in the town itself. Hyper local green energy in New York State!"
Reforming the Energy Vision
Reforming the Energy Vision is Governor Andrew M. Cuomo's strategy to lead on climate change and grow New York's economy. REV is building a cleaner, more resilient and affordable energy system for all New Yorkers by stimulating investment in clean technologies like solar, wind, and energy efficiency and requiring 50 percent of the state's electricity needs from renewable energy by 2030. Already, REV has driven growth of more than 1,000 percent in the statewide solar market, improved energy affordability for 1.65 million low-income customers, and created thousands of jobs in manufacturing, engineering, and other clean tech sectors. REV is ensuring New York reduces statewide greenhouse gas emissions 40 percent by 2030 and achieves the internationally recognized target of reducing emissions 80 percent by 2050. To learn more about REV, including the Governor's $5 billion investment in clean energy technology and innovation, visit rev.ny.gov, follow us on Twitter, Facebook, and LinkedIn.