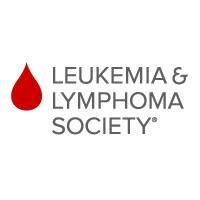 Dear Lucas,
March is Myeloma Awareness Month, an important reminder to raise awareness and acknowledge all those who are impacted by this devastating disease.

Myeloma is a blood cancer that affects the plasma cells, which are found in the bone marrow and are an important part of the body's immune system. In myeloma, malignant cells multiply beyond control and overtake the normal plasma cells, causing serious medical complications.

While treatment advancements are resulting in better overall survival and new therapeutic approaches are being studied, there is much work to be done. The disease remains incurable, and the five-year survival rate is only about 50 percent.

That's why The Leukemia & Lymphoma Society (LLS) committed $34.5 million to cutting-edge myeloma research last year in groundbreaking areas such as immunotherapy and precision medicine. Most of these grants are supporting research projects over multiple years. Our vision is that one day, all patients with myeloma will be cured.

Ethan Hawes, a 26-year-old myeloma survivor, found new meaning in his life after his diagnosis. Myeloma typically affects people over 50 years old, so it's rare that he was diagnosed at such a young age. After chemotherapy and a stem cell transplant, Ethan marked the start of his remission as his "second birthday" and an opportunity to create a new story.

"Birthdays are a time for celebration as we become one year older, wiser, and more mature. For cancer survivors, we carry with us another date that symbolizes even more: our second birthday. No matter how far along we are in our survivorship, our second birthday pulls at us to stop and compassionately remember all that we've been through," Ethan says.
This Myeloma Awareness Month, join us in honoring the stories of men, women and families affected by this disease.
Read more of Ethan's powerful story at The LLS Blog.


Thank you,




Louis J. DeGennaro, Ph.D.
President and CEO