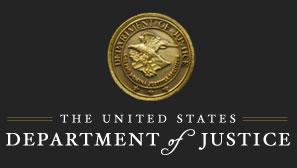 Attorney General Sessions Announces DEA Surge to Combat Prescription Drug Diversion
Attorney General Jeff Sessions recently announced that the Drug Enforcement Administration (DEA) will surge Special Agents, Diversion Investigators, and Intelligence Research Specialists to focus on pharmacies and prescribers who are dispensing unusual or disproportionate amounts of drugs. To intensify the fight against prescription drug diversion, DEA will utilize data from approximately 80 million transaction reports it collects every year from prescription drug manufacturers and distributors. DEA will aggregate and analyze this data, which includes distribution figures and inventory of prescription drugs, to identify patterns, trends, and statistical outliers that can be developed into targeting packages.

"Our country is in the midst of a drug abuse crisis, enabled and worsened by rampant drug trafficking and prescription drug diversion," said Attorney General Jeff Sessions. "This surge of resources by the Drug Enforcement Administration will help us make more arrests, secure more convictions, and reduce the number of diverted or unnecessary prescription drugs causing addiction and overdose."

The surge announced is the latest in a series of efforts by the Department of Justice to turn the tide of the opioid epidemic and reduce the inevitable violent crime that accompanies widespread drug trafficking. In August, the Department announced a new data analytics program, the Opioid Fraud and Abuse Detection Unit, which uses data to identify and prosecute individuals who are contributing to the opioid epidemic. The Department has also assigned experienced prosecutors to opioid hot spot districts to focus solely on investigating and prosecuting opioid-related health care fraud, and the DEA has reorganized its field divisions for the first time in nearly 20 years to increase its effectiveness nationwide.

Read Attorney General Sessions' complete remarks here.