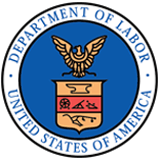 U.S. DEPARTMENT OF LABOR FILES LAWSUIT AFTER INVESTIGATION FINDS WASHINGTON STATE FARM DISCRIMINATED AGAINST AMERICAN WORKERS
The U.S. Department of Labor has filed suit against a northern Washington berry farm for violating the labor provisions of the H-2A visa program. Sakuma Brothers Farms Inc. and the Washington State Farm Labor Association have been assessed $124,575 in civil money penalties and an additional $9,599 for failing to pay back wages to an eligible U.S. worker who was not hired and to workers who drove the buses that transported workers to the farm.
Investigators with the Department's Wage and Hour Division found that Sakuma Brothers Farms committed violations of the H-2A visa program. The Department's Office of the Solicitor (SOL) subsequently filed the lawsuit with the Office of Administrative Law Judges, an administrative trial court for the Department.
The Department alleges Sakuma Brothers Farms gave unlawful preferential treatment to temporary foreign agricultural workers who were brought to the U.S. as part of the H-2A visa program. Sakuma Brothers Farms charged U.S. workers for housing deposits for which it did not charge the H-2A workers, did not provide U.S. workers with household goods that were free for foreign workers, and did not provide U.S. workers with the same transportation to the fields that it provided to the foreign workers. The investigation also found the farm illegally rejected qualified U.S. applicants for the jobs they gave to the H-2A workers. Further, the housing provided to the workers was not maintained to meet the standards required by the Occupational Safety and Health Act.
"This lawsuit reflects the Department's commitment to strictly enforce our nation's immigration rules that protect both U.S. and workers part of the visa programs," said Regional Solicitor of Labor Janet Herold. "While this farm has taken steps to correct its practices, we seek to hold accountable those who unlawfully discriminate against American workers."
Since the Department's investigation and following parallel actions brought by a legal services organization, the farm has changed its employment practices and no longer participates in the H-2A program.
Employees and employers with questions about the H-2A Visa Program or any of the federal wage laws administered by the Wage and Hour Division should call the Agency's toll-free helpline at 866-4US-WAGE (487-9243). All calls are confidential. More information is available online at http://www.dol.gov/whd/.