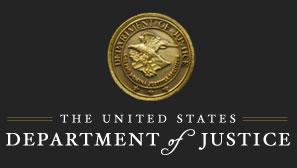 Justice Department Settles Discrimination Lawsuit Against Owners and Operators of Houston, Texas-Based Sports Bar
The Justice Department recently announced it has reached a settlement to resolve a lawsuit alleging discrimination on the basis of race, color and national origin by Ayman Jarrah and Land Guardian Inc., the owners and operators of 360 Midtown, a sports bar and lounge located in Houston, Texas.
This settlement resolves a lawsuit filed by the Department on Sept. 28, 2016, alleging that 360 Midtown, which previously operated as Gaslamp, engaged in a pattern or practice of illegal conduct by implementing discriminatory practices to discourage or deny admission to African-American, Hispanic and Asian-American patrons. The United States alleged that these practices included selectively imposing cover charges against minority patrons and selectively enforcing a dress code against them.
"No individuals should be denied admission to any place of public accommodation because of the color of their skin," said Acting Assistant Attorney General John Gore of the Justice Department's Civil Rights Division. "The Justice Department will continue to protect the rights of all persons to be free from discrimination on the basis of their race or national origin at bars, restaurants and other places of public accommodation"
"This settlement resolves serious allegations of racial discrimination," said U.S. Attorney Ryan K. Patrick. "The announcement today should make clear that any such illegal bias in these types of establishments will not be tolerated in this district and reflects my office's continued commitment to vigorously enforcing our nation's civil rights laws."
Under the settlement agreement, defendants are required to comply with federal law by not discriminating against patrons on the basis of race, color or national origin; to adopt and implement non-discriminatory admissions criteria; to implement a system for receiving and investigating complaints of discrimination; and to conduct monitoring to ensure that 360 Midtown's employees are acting in a non-discriminatory manner consistent with federal law.
Title II of the Civil Rights Act of 1964 prohibits discrimination on the basis of race, color, religion or national origin in places of public accommodation, such as restaurants, hotels, movie theaters, nightclubs, stadiums and other places of exhibition or entertainment. Under Title II, the Civil Rights Division can obtain injunctive relief that changes policies and practices to remedy customer discrimination. Title II does not authorize the Division to obtain monetary damages for individual customers who are victims of discrimination.
More information about the Civil Rights Division and the laws it enforces is available at www.justice.gov/crt. Persons who believe they have experienced or witnessed unlawful discrimination in public accommodations may contact the Housing and Civil Enforcement Section at (202) 514-4713.