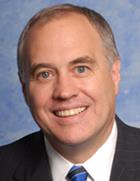 Approved State Contracts and Payments
In January, the Office of the State Comptroller approved 1,575 contracts for state agencies and public authorities valued at $1.6 billion and approved nearly 2.9 million payments worth nearly $9.9 billion. The office rejected 157 contracts and related transactions valued at $500 million and more than 1,300 payments valued at more than $3.7 million, primarily due to errors, improprieties, or lack of documentation. More information on these contracts and payments is available at www.openbooknewyork.com.
MAJOR CONTRACTS APPROVED
Division of the Budget
$21 million with McKinsey & Company, Inc. for management consulting services.
Central New York Developmental Disabilities Service Office
$31.1 million for three contracts for transportation services, including $21.3 million with Empire DM, Inc., $8.5 million with Blueline Commuter, Inc., and $1.3 million with Going Places Transportation.
Office of Court Administration
$4.5 million with Service Education, Inc. for case management system software.
Office of Homeland Security and Emergency Services
$3.3 million grant to American Red Cross for blood services.
Office of Parks Recreation and Historic Preservation
$4.1 million with National Lawn Sprinklers, Inc. for Championship Golf Course North irrigation pond reconstruction, Rockland State Park, Rockland County.
$618,000 with Golf Compete, Inc. for a statewide golf reservation management system.
Division of State Police
$903,000 with Stratton Hats, Inc. for uniform hats.
$810,000 lease with the town of Lockport for State Police barracks.
New York State Thruway Authority
$14 million with Montesano Bros., Inc., for electronic toll conversion at the Harriman Toll Plaza, Orange County.
$159,000 with Union Concrete and Construction Corporation for bridge washing at the South Grand Island Bridges, Erie County.
$1.00 with Essex County for used concrete deck panels from the Tappan Zee Bridge reconstruction in Rockland and Westchester counties.
Department of Transportation
$52 million for four 49-year leases with Stratosphere Development Co. LLC to develop property at Republic Airport, town of Babylon, Suffolk County.
$14.7 million to National Railroad Passenger Corp. (Amtrak) for equipment and capital expenses for intercity passenger service.
$9.7 million to the city of Rochester for reconstruction of the Route 94 Inner Loop, East.
$8.5 million with Fugro USA Land, Inc. for pavement condition and data collection services.
MAJOR PAYMENTS APPROVED
Tax Refunds
$108 million for 52,000 personal income tax refunds.
$354.4 million for 20,000 corporate and other refunds.
$133.9 million for 831,000 property tax freeze credits.
Office of Alcoholism and Substance Abuse Services
$3.7 million for the Chemical Dependency Services Program, including $2.5 million to Argus Community, Inc. and $1.2 million to Horizon Village, Inc.
Department of Civil Service
$27.3 million to Beacon Health Options, Inc. for the New York State Health Insurance Program (NYSHIP), Mental Health & Substance Abuse services.
Department of Corrections and Community Supervision
$2.1 million to Livingston County Water & Sewer Authority to supply water to the Livingston and Groveland Correctional Facilities.
State Education Department
$1.4 million to Board of Cooperative Educational Services (BOCES) in Erie County to manage the student and educator data repository.
Empire State Development Corporation
$15.1 million to Genesee County Industrial Development Agency for land acquisition and engineering services for the Western New York Science, Technology and Advanced Manufacturing Park.
$12.5 million to Tappan Zee Constructors LLC for the New NY Bridge Project.
$5.9 million to Economic Development Growth Enterprises (Mohawk Valley EDGE) for site relocation and infrastructure improvements at the Marcy Nanocenter.
$5 million to Edison Welding Institute to operate the Buffalo Manufacturing Works.
$3 million to Buffalo Urban Development Corporation for remediation and redevelopment of land within the Northland Avenue Belt Line Corridor.
$2 million to High Tech Rochester, Inc. for administration and support services for the Photonics Venture Challenge.
Gaming Commission
$5.5 million to 18 local governments for Tioga Downs, Rivers and Del Lago casinos for gaming revenue distributions.
$2 million to seven local governments for tribal compact payments.
Office of General Services
$17.2 million for hourly-based IT services, including $3.7 million to IIT, Inc., $3.2 million to Knowledge Builders, Inc., and $1.8 million to Software People, Inc.
$3.5 million to HBP Joint Venture to design and build the New York State Fairgrounds Exposition Center.
$1.9 million to O'Connell Electric Company, Inc. to upgrade the electric distribution system at the Willard Drug Treatment Center.
Department of Health
$51 million to Maximus, Inc. to assist with the state's Health Benefit Exchange, including insurance enrollment and call center operations.
$18 million to Cortland Regional Medical Center for the Statewide Healthcare Facility Transformation Program.
$2.3 million to Roswell Park Cancer Institute for a cancer surveillance, education, and control initiative.
$1.7 million to Sanofi Pasteur, Inc. for pediatric vaccines.
Department of Homeland Security
$21 million for the Urban Area Security Initiative (UASI), including $19 million to New York City and $2 million to the Port Authority of New York and New Jersey.
$4.8 million for grants from the Hazard Mitigation Grant Program, including $2.8 million to Northern Westchester Hospital Association and $2 million to New York State Energy Research and Development Authority.
NYS Legislature - Assembly
$82,500 to Rossein Associates for outside counsel related to sexual harassment policy development and investigations.
$2,400 to Roemer Wallens Gold & Mineaux LLP for outside counsel for independent investigations of sexual harassment.
NYS Legislature - Senate
$7,800 to Defio Kean PLLC for anti-harassment policy review.
Office of Parks, Recreation and Historic Preservation
$3.7 million to Peter Scalamandre & Sons, Inc. for Phase 2 of the East Mall Market & Site Project at Jones Beach State Park in Nassau County.
$1.2 million to The Wesson Group, LLC for a park-wide sewer system at Hamlin Beach State Park in Monroe County.
$1 million to Weeks Marine, Inc. for bulkhead and esplanade reconstruction at Roberto Clemente State Park in Bronx County.
State University of New York
$197,000 to Kelley Drye and Warren LLP to provide legal services for SUNY Polytechnic Institute.
State University of New York Construction Fund
$1.7 million to LP Ciminelli, Inc., for construction and renovation services for the University at Buffalo, including $1.6 million for the School of Medicine and Biomedical Sciences and $110,000 for Hayes Hall.
Department of Transportation
$8.7 million to Yonkers Contracting Company, Inc. to reconstruct Exit 131 at the intersection of Routes 17 and 32 in Orange County.
$7.4 million to Skanska Koch, Inc. for steel repairs on the Gowanus Expressway in Kings County.
$5.6 million to Skanska-Kiewit-ECCO III JV to replace the Kosciuszko Bridge over Newtown Creek from Brooklyn to Queens.
$4.3 million to ECCO III Enterprises, Inc. for The Kew Gardens Interchange project in Queens County.
$3.7 million to Intercounty Paving Associates LLC for pavement preservation in Kings, Queens, Richmond, & Bronx counties.
$3.1 million to Lancaster Development and Tully Construction Co. LLC for reconstruction of the I-81 and NY 17 Interchange in Broome County.
$2.7 million to El Sol Contracting ES II Enterprises JV for bridge repairs on the Gowanus Expressway in Kings County.
$2.1 million to Granite Construction Northeast, Inc. for replacement of the Kosciuszko Bridge in Kings County.
$2.1 million to Tully Construction Co, Inc. for bridge rehabilitation on the Major Deegan Expressway.
Unified Court System
$11 million to The Legal Aid Society for attorneys for children.
Workers' Compensation Board
$1 million to New York State Industries for the Disabled, Inc. for scanning workers' compensation paperwork.
PAYMENT REJECTIONS AND OTHER COST RECOVERIES
The Comptroller's rejection of more than 1,300 payments valued at more than $3.7 million included tax refunds valued at more than $40,000. The Comptroller's auditors also recovered more than $123,000 from vendors owing debts to the state, and held payments of more than $141,000 pending resolution of disputes between subcontractors and prime contractors.
Find out how your government money is spent at Open Book New York. Track municipal spending, the state's 140,000 contracts, billions in state payments and public authority data. Visit the Reading Room for contract FOIL requests, bid protest decisions and commonly requested data, including Legislative travel and per diem expenses for calendar years beginning in 2013.